July is the month to celebrate Freedom! Regardless of our circumstances, in America, we have so many freedoms to both be grateful for, and to stand up and fight to retain. This month's project is all about individual, creative freedom.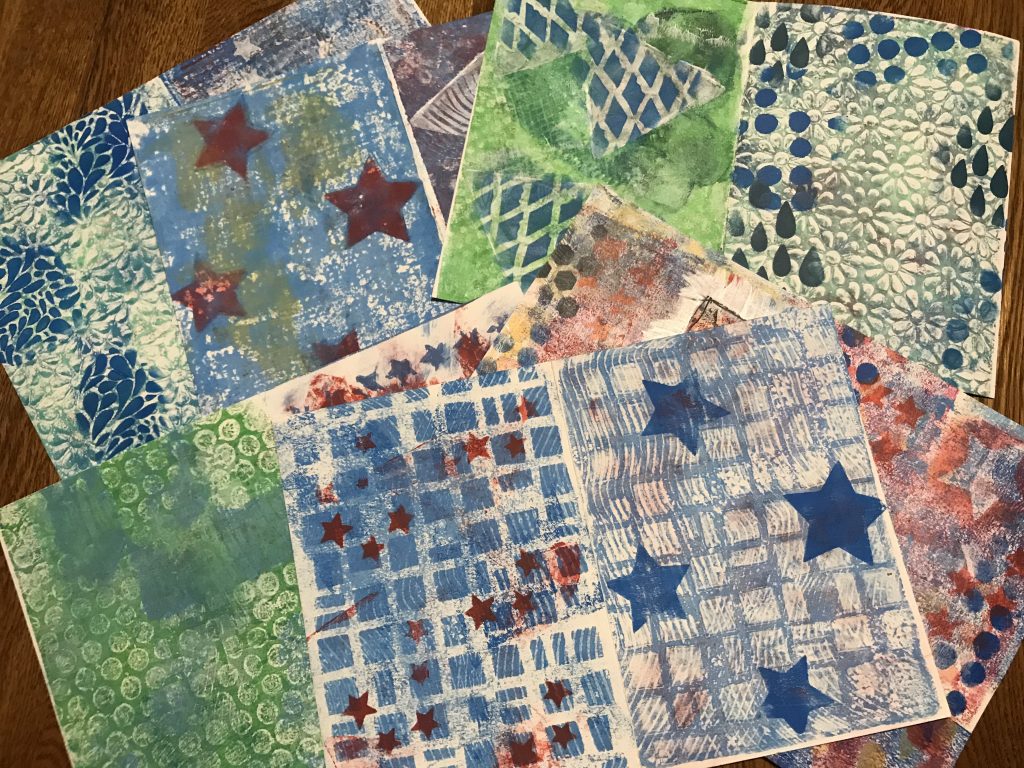 As I said in the Introduction & Supplies post for this month's project, there are no "musts" to this. It is all about play and freeing up our creativity, with no shaming ourselves. But as a 12 Months of Wholeness through Creativity project, there is a bit of direction we're going to take. That is to make a Traveler's Notebook Art Journal of mono prints that are primarily backgrounds.
You will be free to jump from page to page, adding at whim. Never being concerned about "finishing" a page. Never stressing over what "needs" to be done next on a page. Stop, and go to another page whenever you don't know what to do next. Work on whatever page you "see" something that you want to try to add to it. Again, "try" whatever comes to you. Go with your gut. If it "ruins" a page, Oh Well! It's just paper. You can always add another layer to cover it. You aren't going to be concerned about determining a focal point or completing any of the pages, until you want to and you determine what it is that will do that. This is a project about Freedom!
Grab your paper and supplies, watch the video, and Let Freedom Ring!
As always, I want to see what you've done! Be sure to join our social group at MeWe, (or Facebook,) if you haven't yet, to share your 12 Months… projects, and ask questions, and chit chat about creativity! If the video raises questions, since it is play time, not the usual straight-forward teaching, be sure to ask. I'll answer if I can. If you share on Instagram, hashtag #freelywhole #freelywholecreative and #12monthsproject and tag me, @freelywhole