We are now ready to start looking at various techniques for each of our elements. In this post, that is Backgrounds.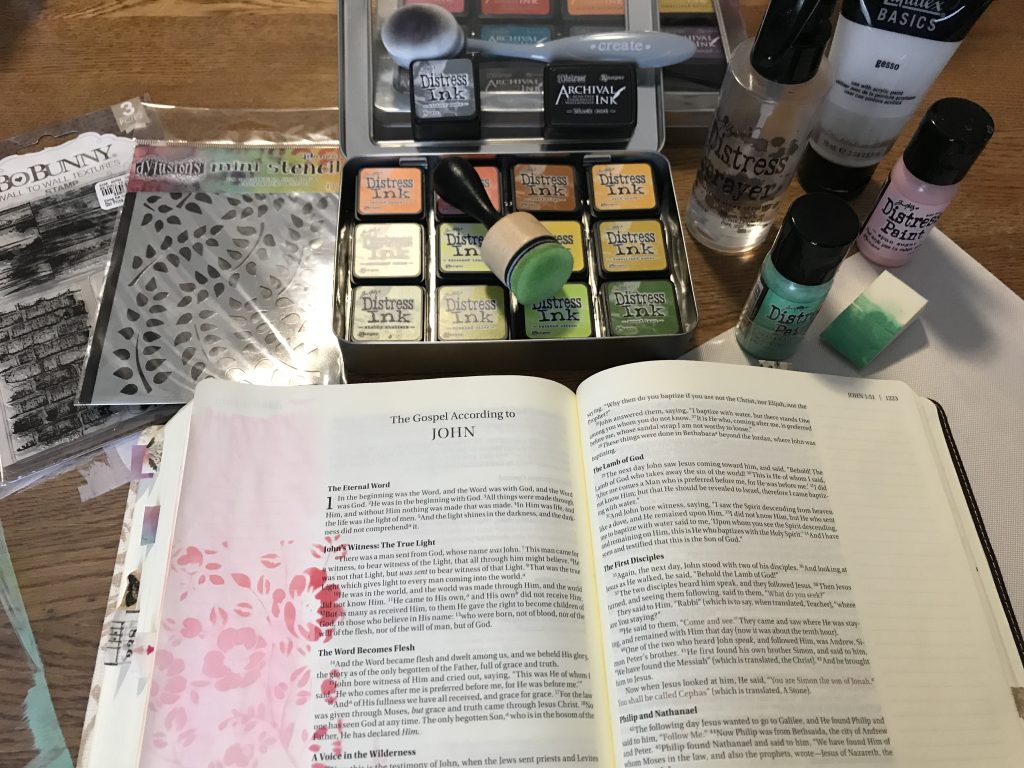 Backgrounds
As I mentioned in the last post, blank page syndrome can cause us to freeze. Even though our Bible page is filled with words, we don't know what to add to it. We stare at the page and have no idea what to do, where to start. Of course, the opposite can be true too. Your mind may see exactly what you want to do! Yea for instant inspiration. But many times we read. We study. We meditate on it. We pray. And still, we are blank.
Although backgrounds are optional, they can be a simple way to get started, eliminating the blank page syndrome, by just starting somewhere. Getting something on the page. That something will provide a background for our message and images to rest on.
Inks, paints, colored pencils, Distress crayons, washie tape, even napkins can provide the mediums for our backgrounds. In the video below, I show you a few techniques using gesso, Distress and Archival inks, and acrylic paints, using a make-up foam wedge, an ink blender, a stencil, a blending brush, a stamp, and a piece of plastic packaging. Jump right in and start creating some backgrounds to do your Creative Bible Journaling on.
Living Coram Deo!
SDG!
~ Liberty