We're still going, making Encouragement Cards this month! Today we're adding several new techniques to our simple basics, and making interactive Spinner Cards.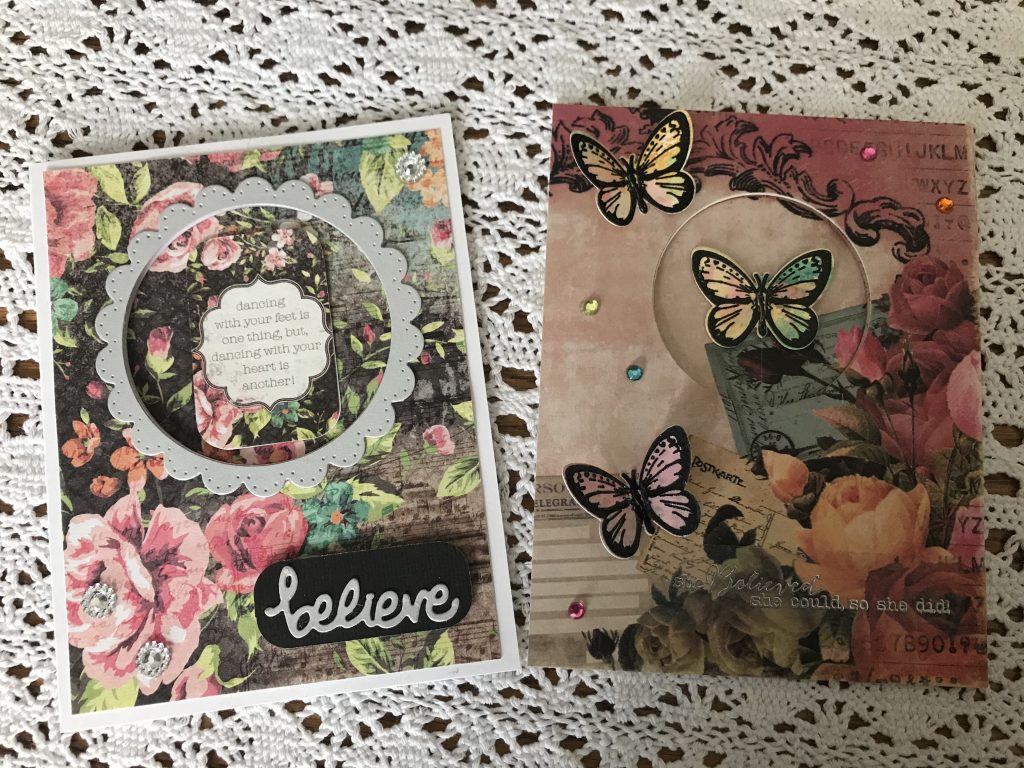 This Part 2 Video is raw and real, as well as real time. It is nearly an hour long, but takes you from start to finish of this card and covers all the new techniques used in this card, which include:
Ink Smooshing
Die Cutting
Heat Embossing on Vellum (Tracing Paper) and
Adhering Vellum with a Sticker Maker
Making a Spinner element
Ink Smooshing
Heat Embossing
Vellum Sticker
Vellum / Tracing Paper (stamped, heat embossed)
Xyron Sticker Maker — 1″ or 1 1/2″ (also 3″, 5″, 9″ available)
Die Cutting
Manual Die Cut Machine — Cuttlebug with cutting plates (Mini Spellbinders Prizm)
Dies, in shapes and sizes desired — circles, butterflies, words, scalloped frame
Cardstock
Spinner element
2 identical, symmetrical die cut shapes (design can be different, but size and shape the same) — butterflies, rectangles
1/4″ Scor-tape, double sided tape
In addition to all the creative techniques, for this fun interactive card, this video also has some issues, such as the video is viewed from the side (even though I made sure it was right before starting). The card making process also has a few whoopsie, re-dos. So watch to the end of the technique before doing it, because I may go back and re-do it properly, or at least tell you how to. 🙂
As always, I'm excited to see YOUR versions of this Spinner Card over on our 12 Months of Wholeness through Creativity Facebook group!