I hope you have your supplies ready (see previous post) because we are ready to jump right in and get this project done! I know that by posting this project completely on the first day of the month, it makes a long time until the next one comes out in June, but I really wanted you to be able to do this today. A cut little "May Basket" will make a friend's day today! All it will take is less than 1/2 hour of your time.
Mini Purse & Journal!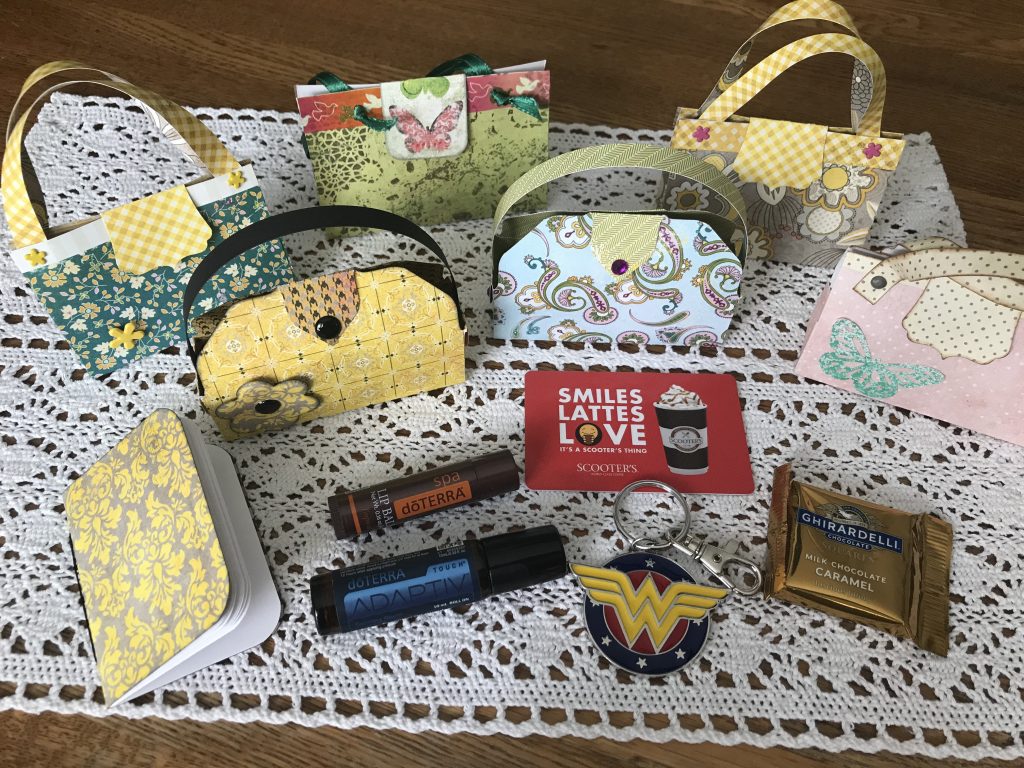 Yes, this project will take maybe 20 minutes! The video is just over a half hour, and it is real time–no cuts–and I make two purses, both styles, and show you how to make the Mini Journal too!
Here you go!
Be sure to post pictures of YOUR Mini Purses & Journals in our MeWe group or FB group. We want to see your creations!