February is the month of love, but that doesn't require a mate or a date. Whether you spend Valentine's Day at a romantic dinner with your spouse, or as a fun evening with a bestie, or at home having special time with your kids, or by yourself doing some much needed care for yourself with just you and Jesus, Love is there!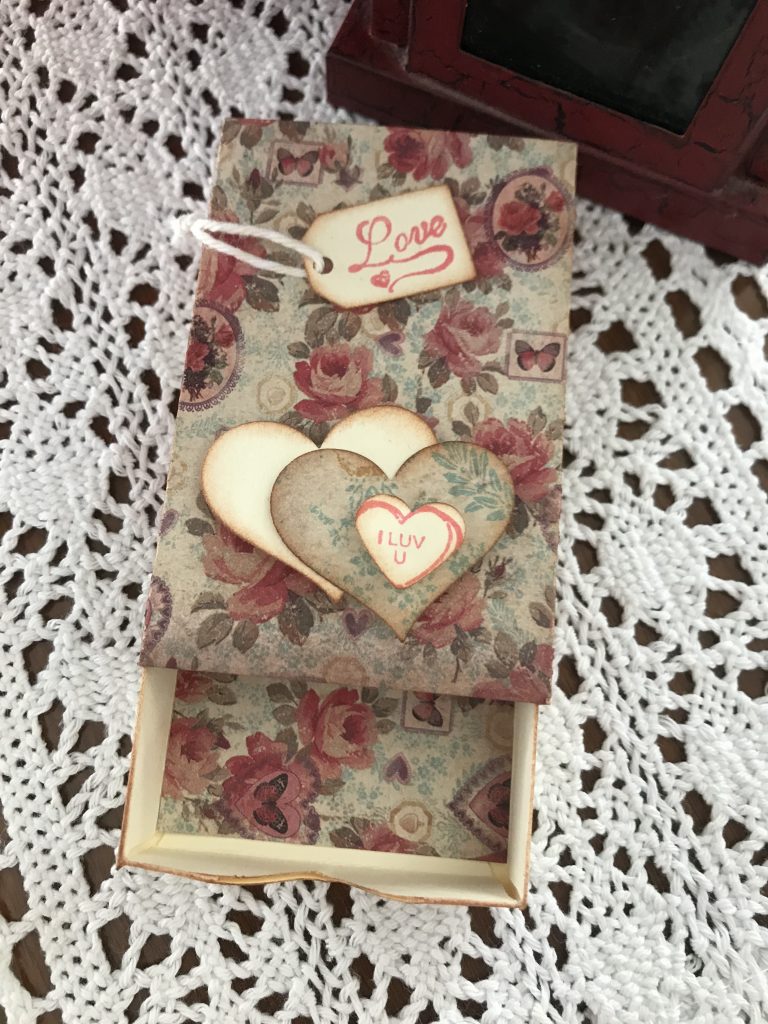 This month's project is a cute little matchbox, drawer in a box, to hold a special treasure. It may be a beautiful piece of jewelry. It may be a snack size M&Ms for the kids or "mommy" chocolate for bestie or you. This project is truly Freedom & Simplicity™, quick and easy. You can make several for all your kids or grands (like I apparently didn't get a picture of a couple years ago.) You can also decorate for any other occasion, for anyone you want to share a little Love with.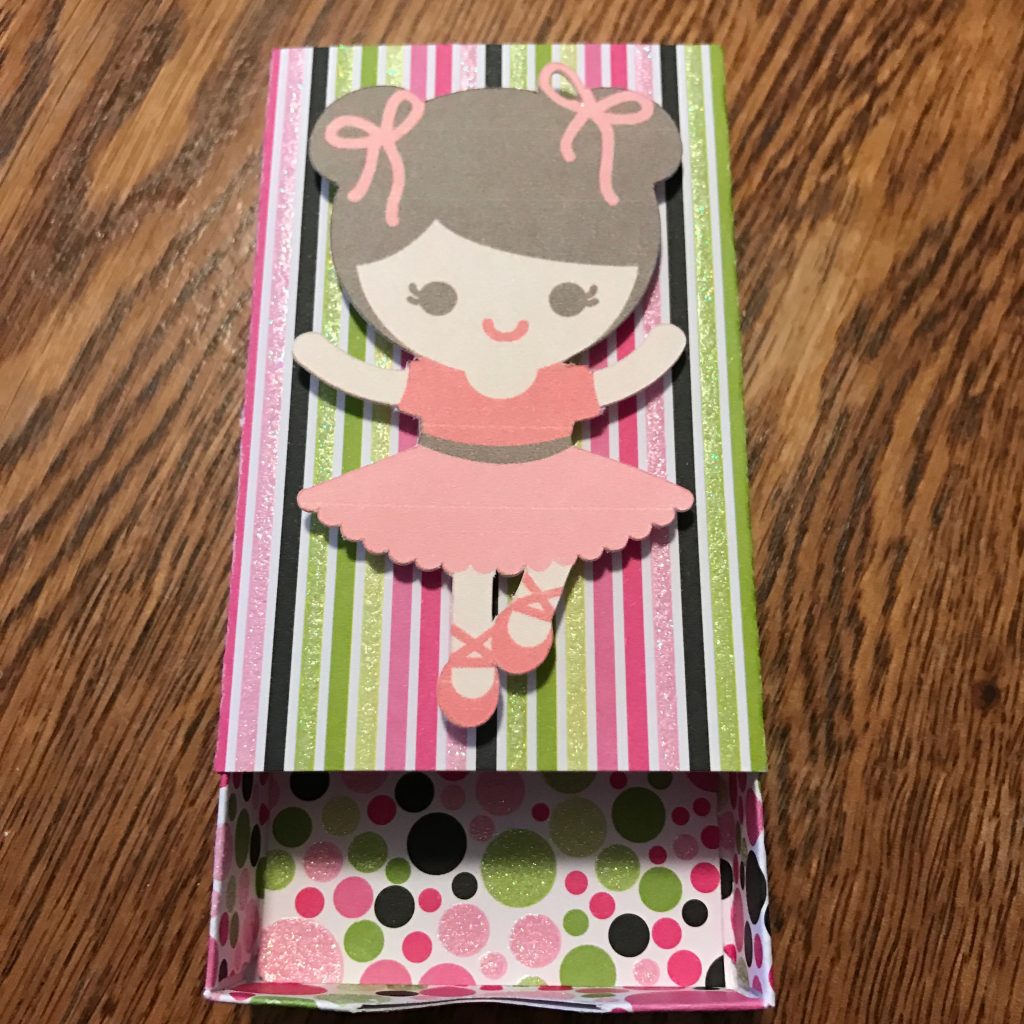 On our lifelong journey of wholeness, Love plays a large part. We were made for interaction and loving relationships. If that hasn't been your experience, keep searching. Your tribe is out there. In the meantime, remember, "Greater love has no one than this, than to lay down one's life for his friends." Jesus laid down His life in Love. He is there for you.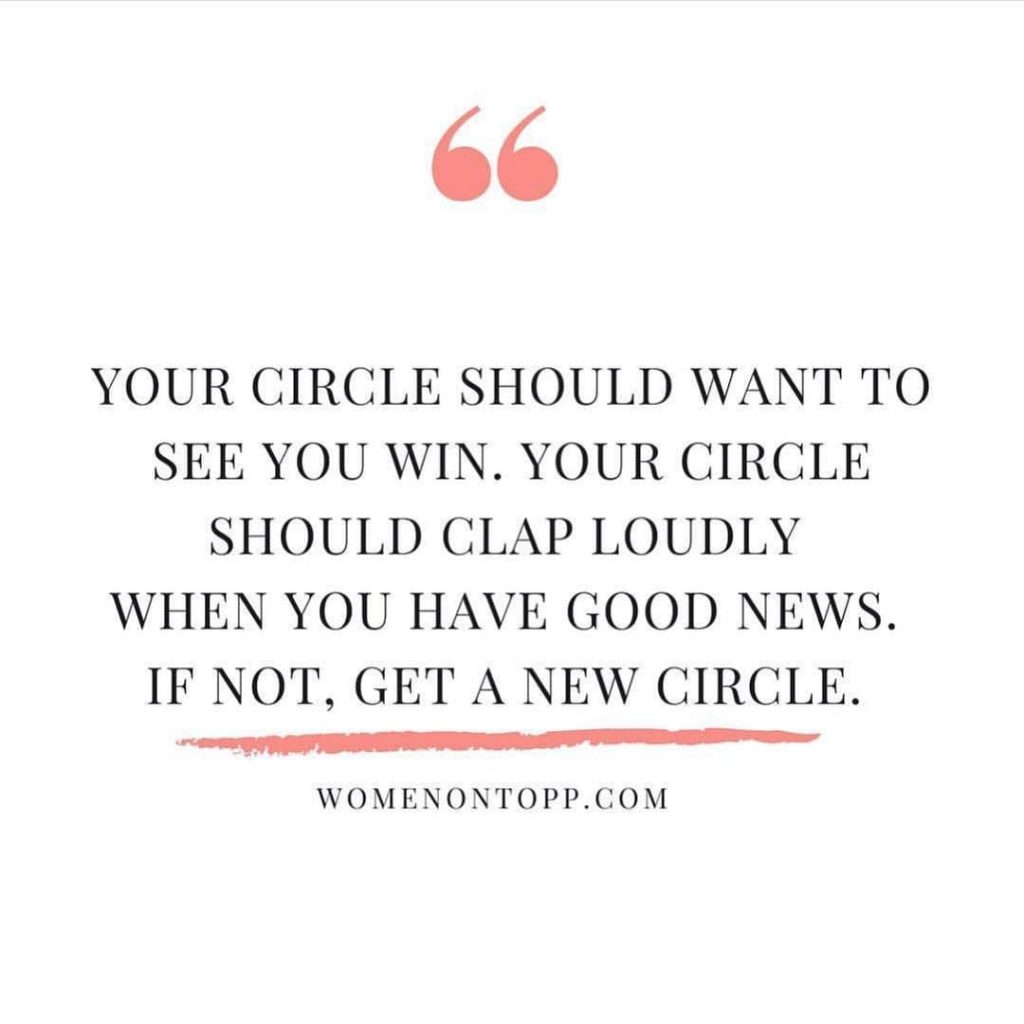 This project requires very few supplies. I told you last month that an Envelope Punch Board is one of my favorite tools, and I use it in the project. If you don't get one, you can do this with your score board, if you have one with the envelope adapter with it, like this one from EK Tools. If you are using a ruler and blunt object to score with, it may be a bit trickier, but do-able.
In addition to the Envelope Punch Board, you will also need your paper trimmer and score board. (see last month's post for recommendations if you don't have one yet,) and a tape runner (my fave or small type) or liquid glue. Decorative embellishments may be purchased or made. Some options, as shown above, are heart punches (or dies) and a mini tag punch, as well as stamps and ink pad. Alternatively, you could handdraw and cut the shapes, or you could buy pre-made die cuts/embellishments.
You only need a couple sheets of cardstock for this Matchbox. I recommend a 6×6″ Patterned piece and an 8.5×11″ Plain (white, cream, pink, or red).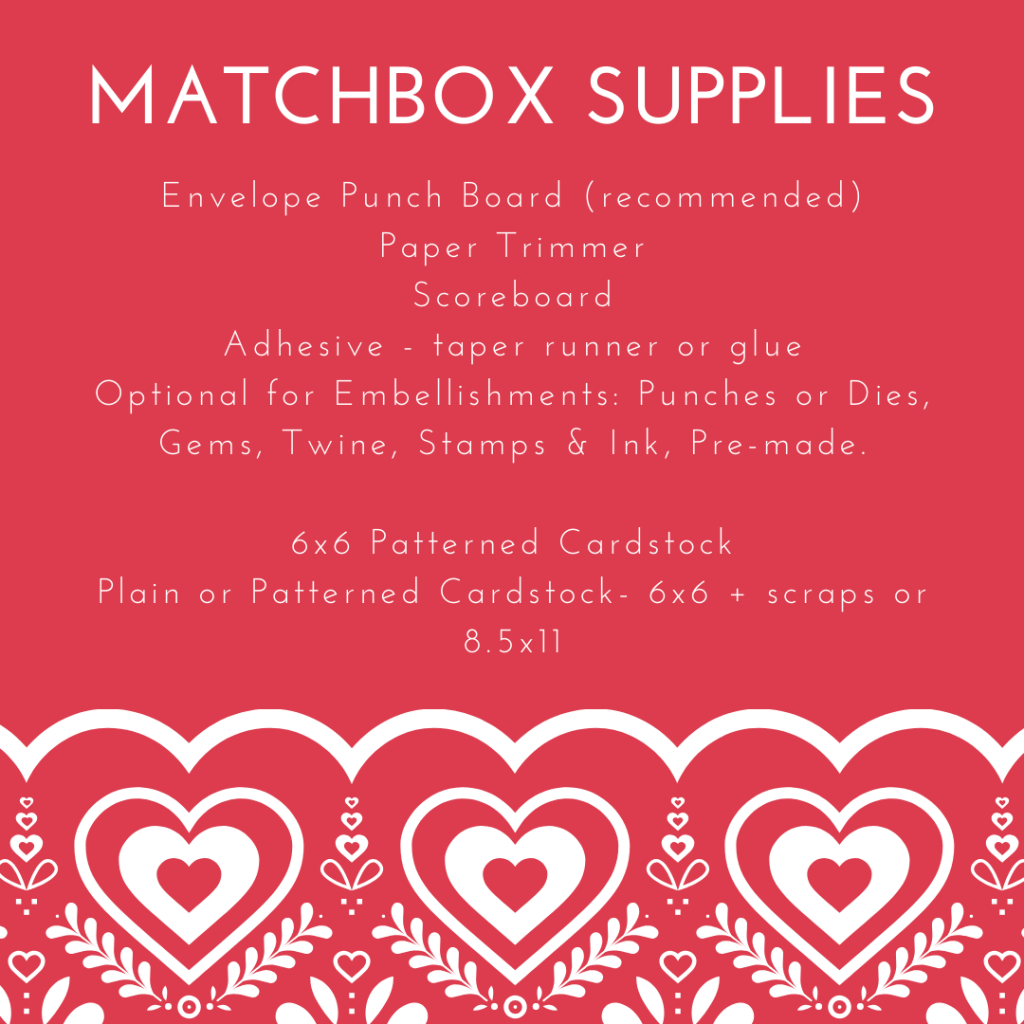 In addition to posting instructions next, I'll try to get a video made and posted on the Facebook group this weekend.