Although this project was planned months ago, this past week has given us even more reason to reach out and encourage others. We and some of our friends may have been going through tough times, even before this pandemic broke out, which is now causing even more worry, confusion, and many more unknowns. God is still on His throne! And we still have love and care for one another. Those things will get us through and need to be shared. And, especially now when we're being told to live our lives in "social distance", a card can be a great way to let someone–a lot of someones–know you care and are cheering them on.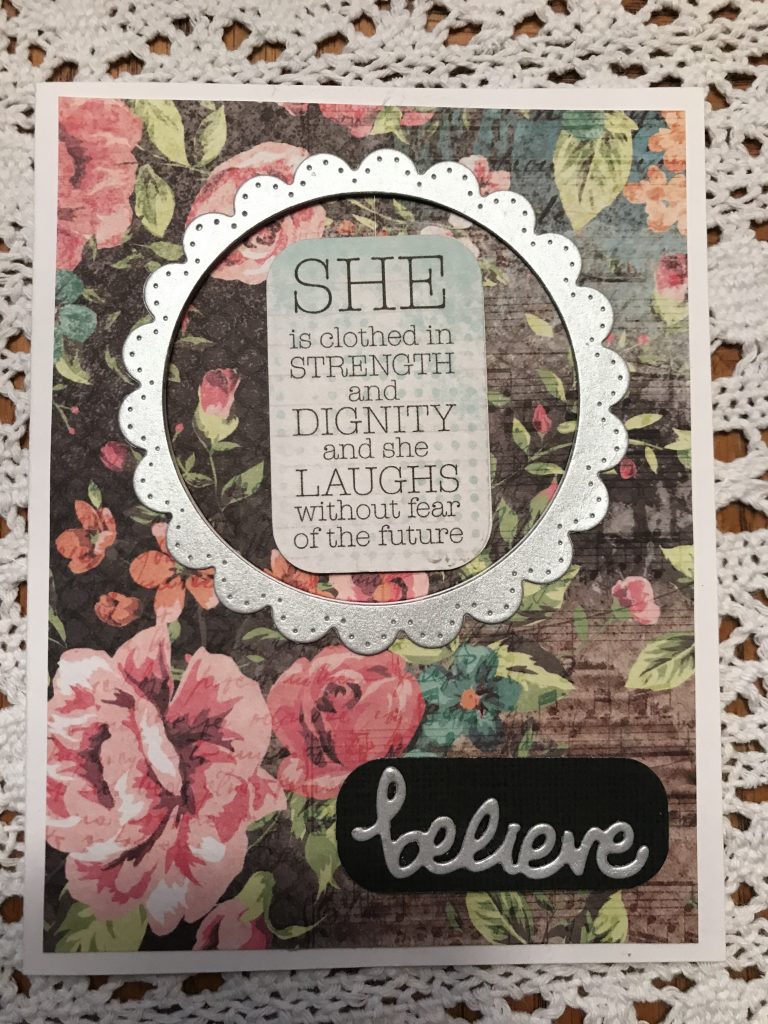 So, for our third project in 12 Months of Wholeness through Creativity, we will be making "encouragement" greeting cards. There are 100s of techniques that can be used in card making, and 1000s by the time you consider the variations of each. I will give you some very simple options, requiring very little in the way of supplies. But also want to constantly expand, and show you what is out there in way of options.
The goals of our 12 Month endeavor are both Wholeness and Creativity. This month we are focusing on the fact that our own wholeness comes in part by reaching out to others, bearing one another's burdens, encouraging another along the way. We heal from our own troubles much better, when our focus isn't always inward, but is ministering to others also. Each month we are also focusing on a different type of creativity, introducing you to several, with the hope that one or more will be an area that you want to continue to grow in, an area where you can find joy in the making, as a lifelong hobby. Thus, I want to give you at least a glimpse into the possibilities beyond the simple introduction. (And as always, I have far more resources and classes and techniques I'd love to teach you, beyond these monthly intros.)
So, gather your supplies to get started on this month's Encouragement Card! The intro and instructional video will be posted in our Facebook group.