Our 12 Months to Wholeness through Creativity project this month is Creative Bible Journaling. The purpose of Bible Journaling is to unite meditation on God's Word with creative expression. It is an act of worship. This creative process is very personal and as individual as you are. So rather than a scripted project, I will be giving you guidance for getting started, an introduction to several of the technique possibilities, and a lot of helpful tips.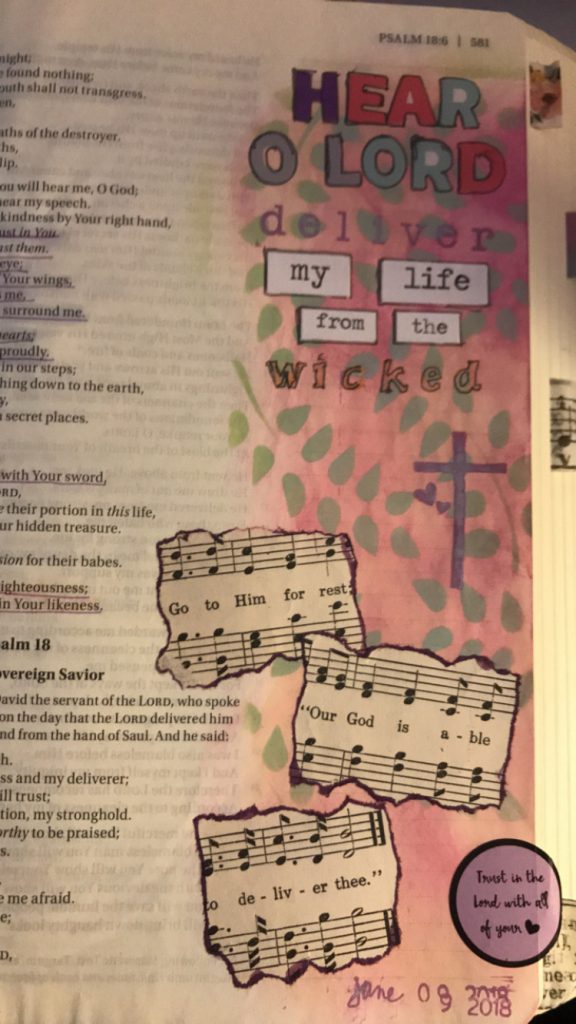 Creative Bible Journaling can be extended with many variations, including Scripture Journaling, Faith Journaling, or even Hymn Journaling, meaning your creative journaling can be done in a Bible, or by journaling a particular Scripture in some type of notebook, journal book, planner/calendar, or in a hymnal with a related hymn. In addition to hymns or other worship lyrics, you can also include quotes from heroes of our faith. Document your own walk and growth with the Lord, through this creative, visual expression of worship.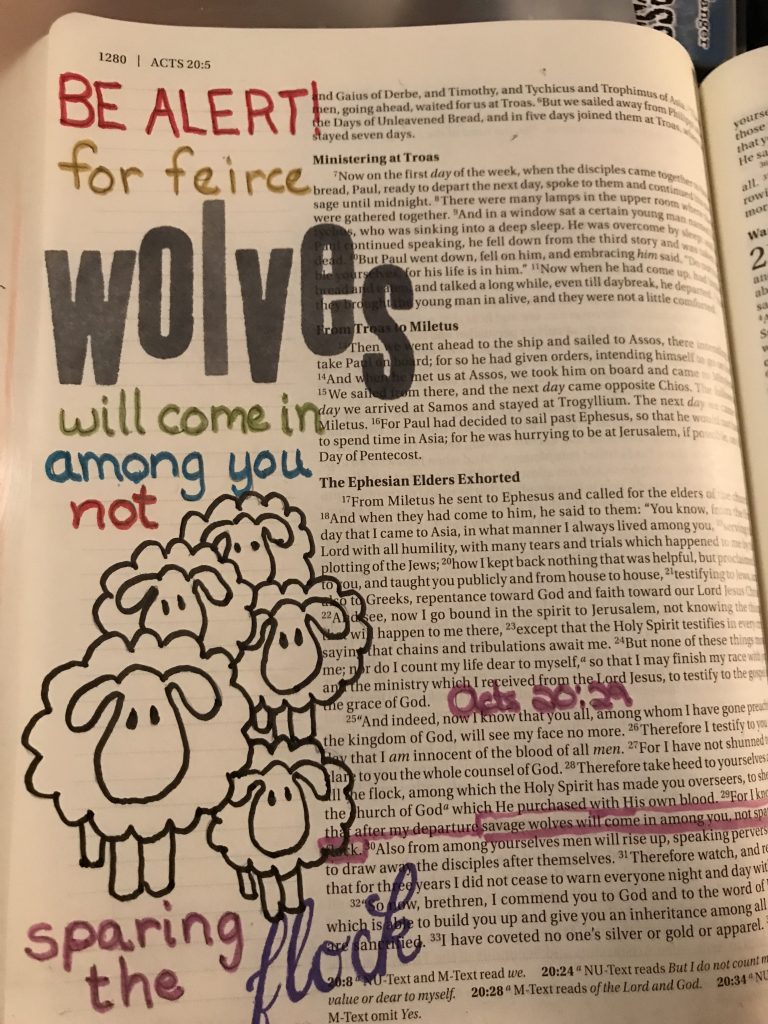 You've perhaps already been doing a type of Bible Journaling, underlining important passages and taking notes in the margin, perhaps even doing inductive study and color coding and adding symbols. Creative Bible Journaling adds to that. It lets pictures paint thousands of words, adding color and images, showing what words alone cannot tell.
The first step is to choose a Bible to journal in. I'll be back with some tips for that, in the next post.
Living Coram Deo!
SDG!