August is here. Summer is winding down, on the calendar and schedules, if not by the weather. The fun and play of creating should never end, but this is the last of our Summertime Funtime segment of our 12 Months of Wholeness through Creativity, where we've been having some messy, creative play this summer.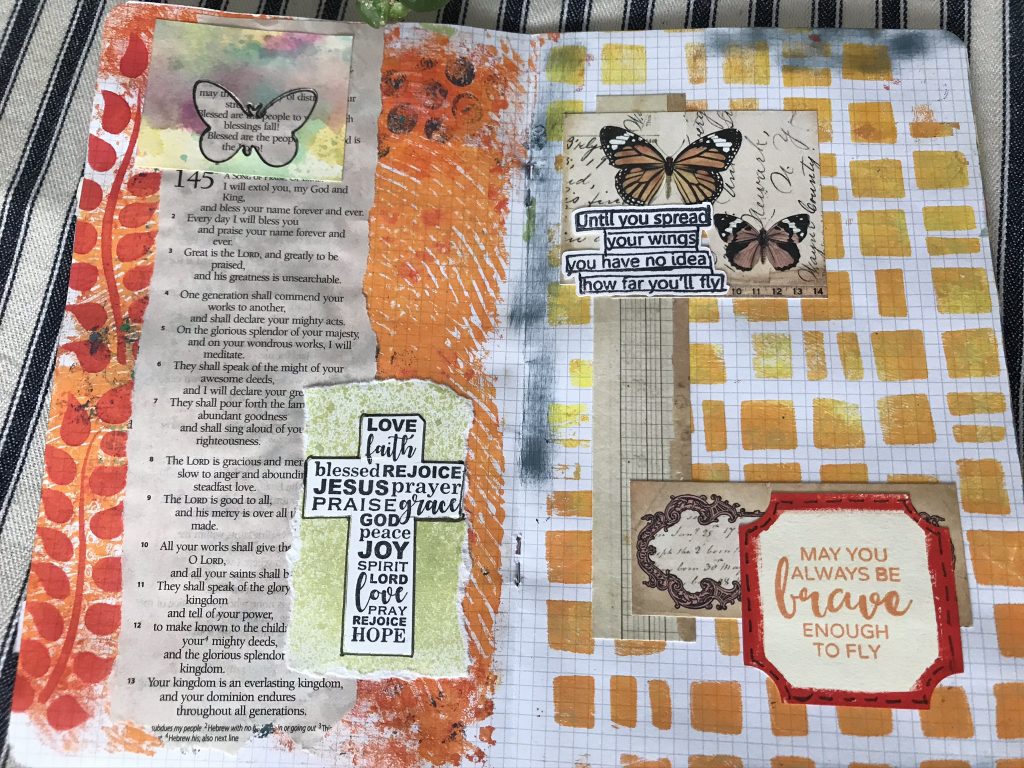 This month we will continue work in the Art Journals we started last month, and maybe even on Tags we made backgrounds on in June. But the difference in how we do this for Summertime Funtime, is that we won't be planning an every-piece-carefully-chosen-and-placed layout, like on the Cards we did earlier this year. Rather we will be doing free collage play. Quickly, and somewhat randomly playing on our pages—for freedom and fun!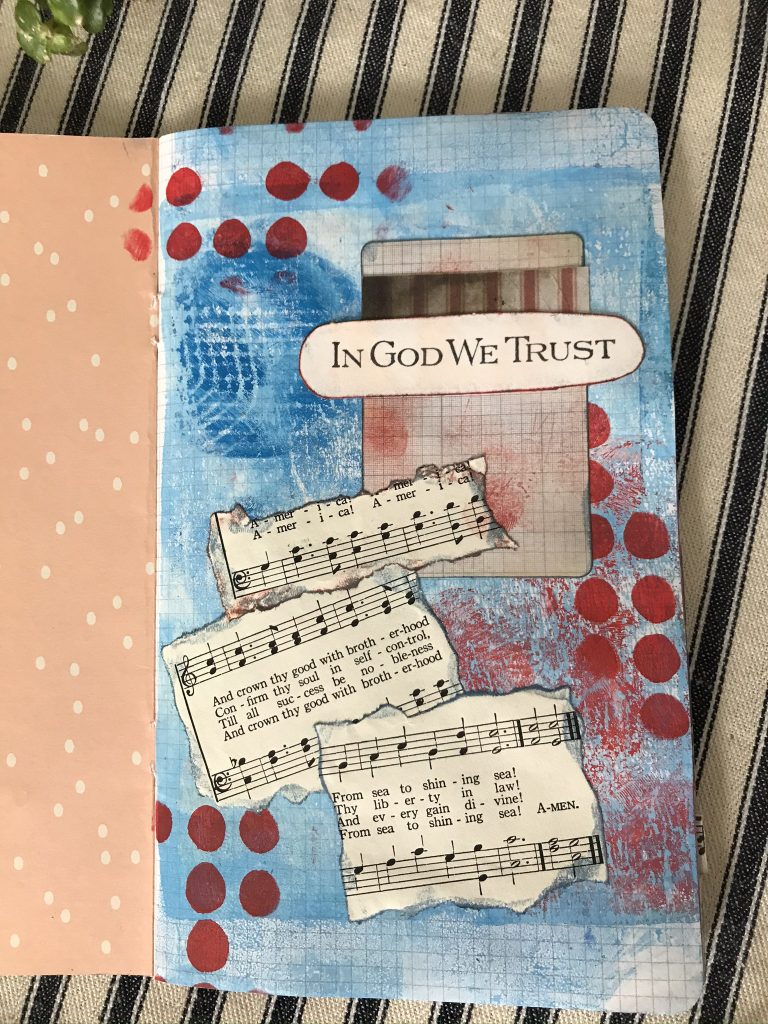 I'll include tips that can help us make more visually pleasing pages, but the key will be to play and see what we get.
Here's the Supplies suggestions video. Gather them up and I'll be back with a Tips and More video for Collage Free Play.