I'm still working on pockets (in between other creative projects). I've had so much fun with these Woven Tag Pockets; I've made many! They are quick and easy, and require very few supplies. But they're also unique and just plain cute! You can make them in any style you like.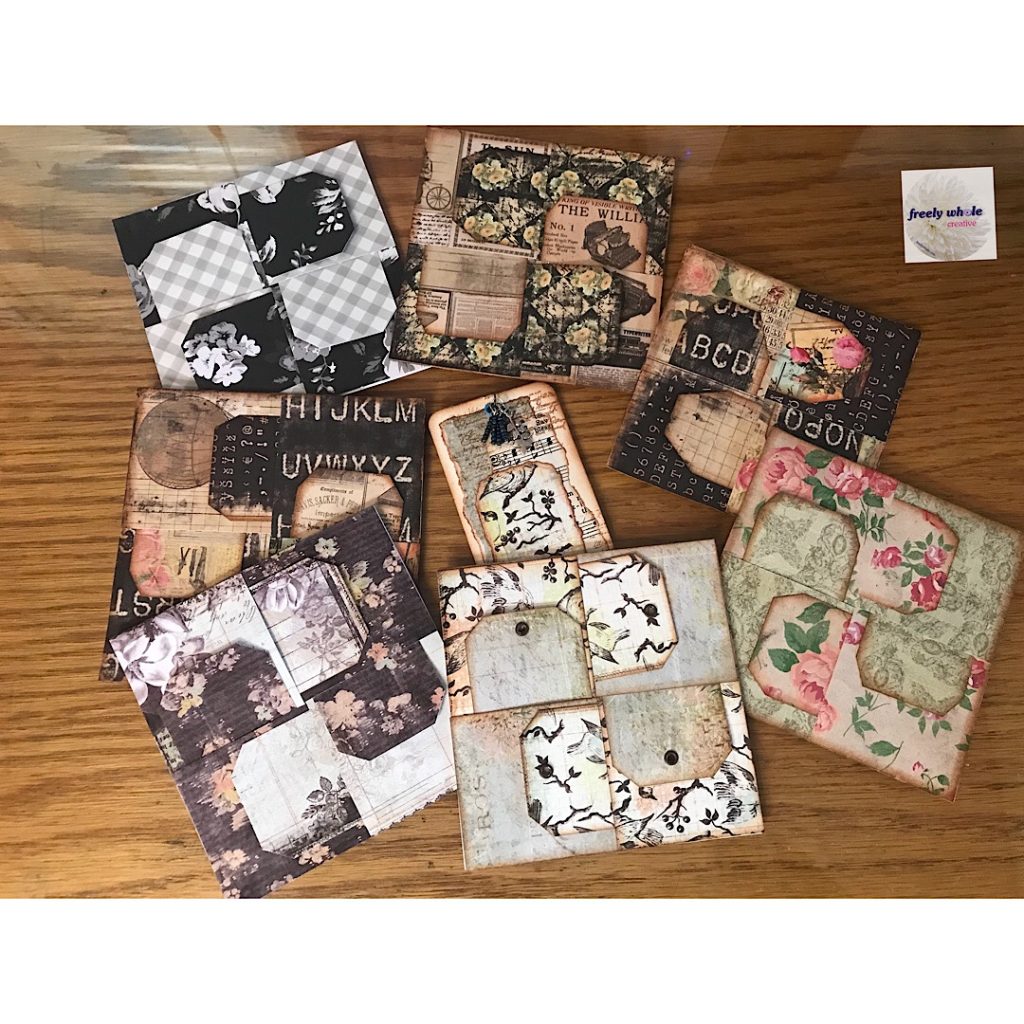 These pockets can also be used in a journal or as a stand alone for gifting to others. watch for my upcoming post with Birthday cards made from them. I was inspired by Gayle Agnostinelli's video on YouTube. Gayle sewed hers and made them a different size.
Grab your supplies and join me on this creative journey!
Supplies:
2 6×6" patterned cardstock (heavyweight, or back with paper/cardstock)
4.25" square neutral, lighter weight cardstock
Paper trimmer /Scissors
Glue — I like Distress College Medium
Optional: Tag corner punch
Optional: Ink and blending tool
Optional: Sewing machine
Optional: Decorative elements
Optional: Large Tag for behind the pocket, if you put it in a journal as another pocket. It can be decorated with your scraps.
Wasn't that fun and easy? You're making Beauty from Ashes! We want to see yours. Subscribe and comment here. Join one of my Creative Communities a share a picture there: Freely Whole Creative Community at MeWe or Facebook or follow me on Instagram, and tag me #freelywhole
Living Coram Deo
SDG!
~ Liberty
Subscribe to my email list in the sidebar and get notifications of future posts on this website.
Join me on Facebook, Like & Follow my Freely Whole public page.
To share Soul Care Creativity, join my Freely Whole Creative Community at MeWe or Facebook,
and Follow FreelyWhole on Instagram and tag me in your creations #freelywhole