I'm so excited about my first "branded" item.
Although freely whole has existed as that for over 3 years, it's taken a long time to get to this place–of putting it out there, outside of the safe, trusted community of healing.
But this week, I go on public display, as me, with freely whole for the first time.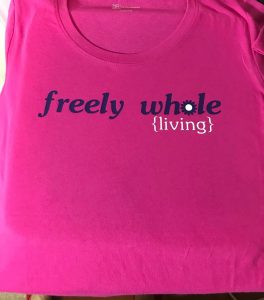 Regaining voice is a huge step in healing from destructive abuse, power-over control bent on shutting you down. Survivors must feel trust before they can open up. The untrustworthiness of abusers did not cause her to "have trust issues", but rather taught her to not open up to those that are untrustworthy. Part of her healing is learning who is worthy of her trust.
Like the Hebrew midwives in Egypt, she's learned that there are good things that it is good and best, for life and safety, that "Pharaoh" not know about. But that the day will come, when she is free and safe from the full control of "pharaoh". The day when she miraculously crosses the Red Sea. It's not the end of the journey. There are still many dangers. Still much to learn and process. Still much oppression to heal from. She's out of Egypt, but it takes more time to get Egypt out of her–and to get a safe distance from ever-pursuing "pharaoh." But she trudges through the wilderness, learning to truly trust her Savior in new ways. Learning that He is there in the wilderness. He is there to uphold her and lead her through. To give her a purpose and a voice, as she journeys to the promised land.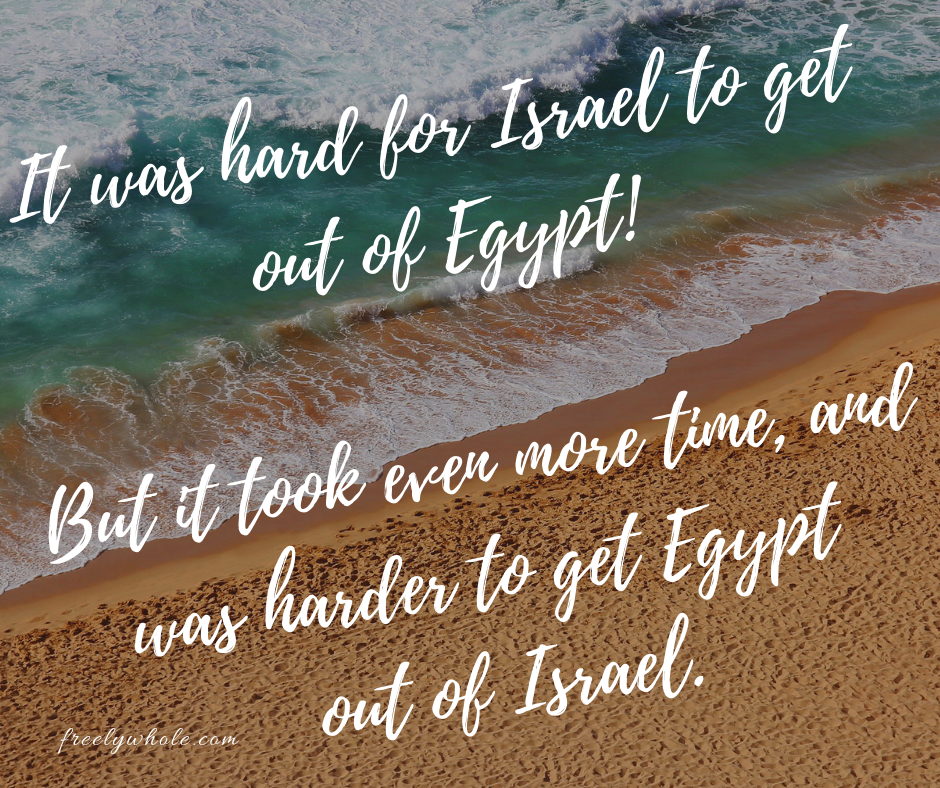 Liberty ~ freely whole