I saw a card made from a flat pinwheel die the other day and remembered how I used to make real paper pinwheels with my kids. I decided to try making some "real", 3 dimensional mini ones for a card front. I ❤️ love how it turned out!
Join me on the creative journey, and make this simple, fun and colorful card for someone in your life.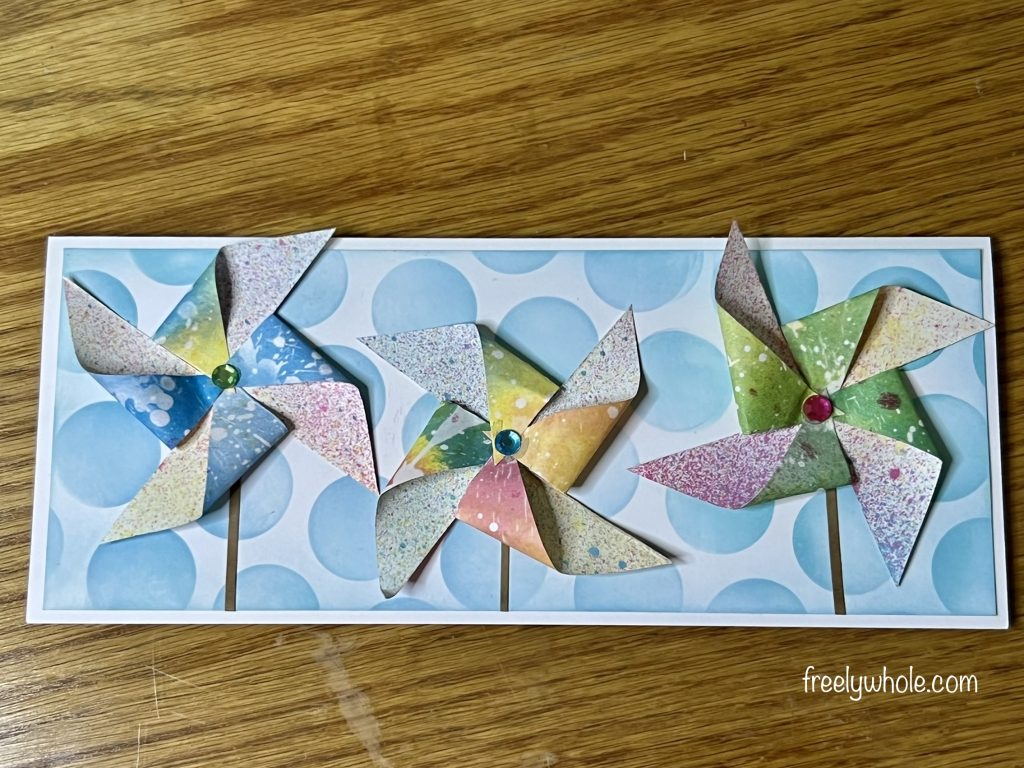 Supplies needed for this project:
2.5" strip of colorful patterned paper
White cardstock — I recommend #110 or higher for card bases
Small strip of light brown cardstock
Distress Spray Inks (Squeezed Lemonade, Picked Raspberry, Salvaged Patina Oxide, Mermaid Lagoon Oxide) —not needed if patterned paper is double sided
Polka Dot background stencil (Letter It: Polka Dotting)
Distress Oxide Ink (Salvaged Patina)
Ink blending brush (or make-up brush)
Colorful gems
Thin mini glue dots, Medium glue dots, glue, and ATG or other double-sided tape. Or adhesives of your choice.
Sentiment stamp for inside of card
Grab your supplies, and let's create! Video tutorial below.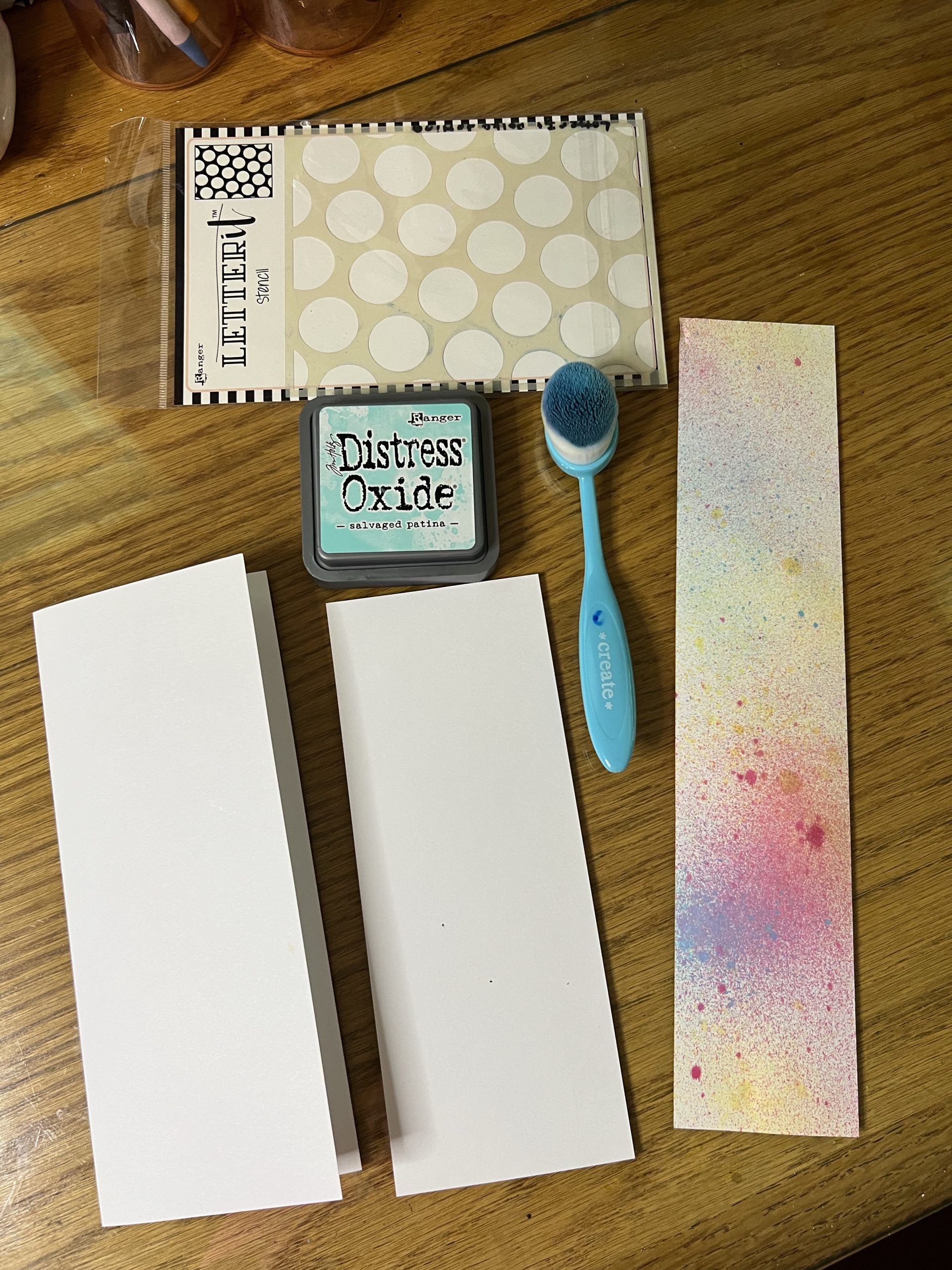 Instructions:
Cut white cardstock into mat: 3.25"x8.25", and base: 8.5"x7"

Score and fold base in half, at 3.5"
Stencil polka dots onto the mat, with Distress Oxide Ink and Blending brush
Adhere mat to base with ATG/double-sided tape

Spray the backside of patterned paper strip with the Distress Sprays.
Cut 3 2.5" squares from patterned paper

Fold each square in half diagonally, both ways
Cut on each of those score lines, up to 1/4" from center point
Apply mini glue dot to the same corner of each of the 4 triangles on each pinwheel piece, and fold them in on top of each other in the center
Apply gem into the center of each pinwheel

Cut brown cardstock into narrow strips for pinwheel sticks
Adhere pinwheels to card front with medium glue dots
Adhere "pinwheel sticks" under pinwheels
Stamp sentiment inside
Watch the video process!
Did you make this Pinwheel Card? I want see it!
Subscribe and comment here. And, Join one of my Creative Communities and share your pics there–links below.
Living Coram Deo & freely whole
SDG!
~ Liberty
Please consider supporting Freely Whole ministries. Your support helps me to continue to provide Soul Healing content, to empower you and others to live a life that is Freely Whole–in Jesus!
Subscribe to my email list in the sidebar and get notifications of future posts on this website.
Join me on Facebook, Like & Follow my Freely Whole public page.
To share Soul Care Creativity, join my Freely Whole Creative Community at MeWe or Facebook,
and Follow @FreelyWhole on Instagram and hashtag your creations #freelywholecreative