Felicia is gone. I had a connection with Felicia. I could identify with her. Felicia loved her freedom and loved her home.

Several times a day, Felicia would escape the coop. When I was visiting, I'd look out the back window and see Felicia just walking around the backyard enjoying her freedom. She never left the yard though. And when night was coming, Felicia would be found sitting on the roof of the nesting boxes, wanting to be let back in. Back into the safety of her cozy home, with her community of sisters. She'd found a way, unknown to her human caregivers, to escape, but not a way to get back in.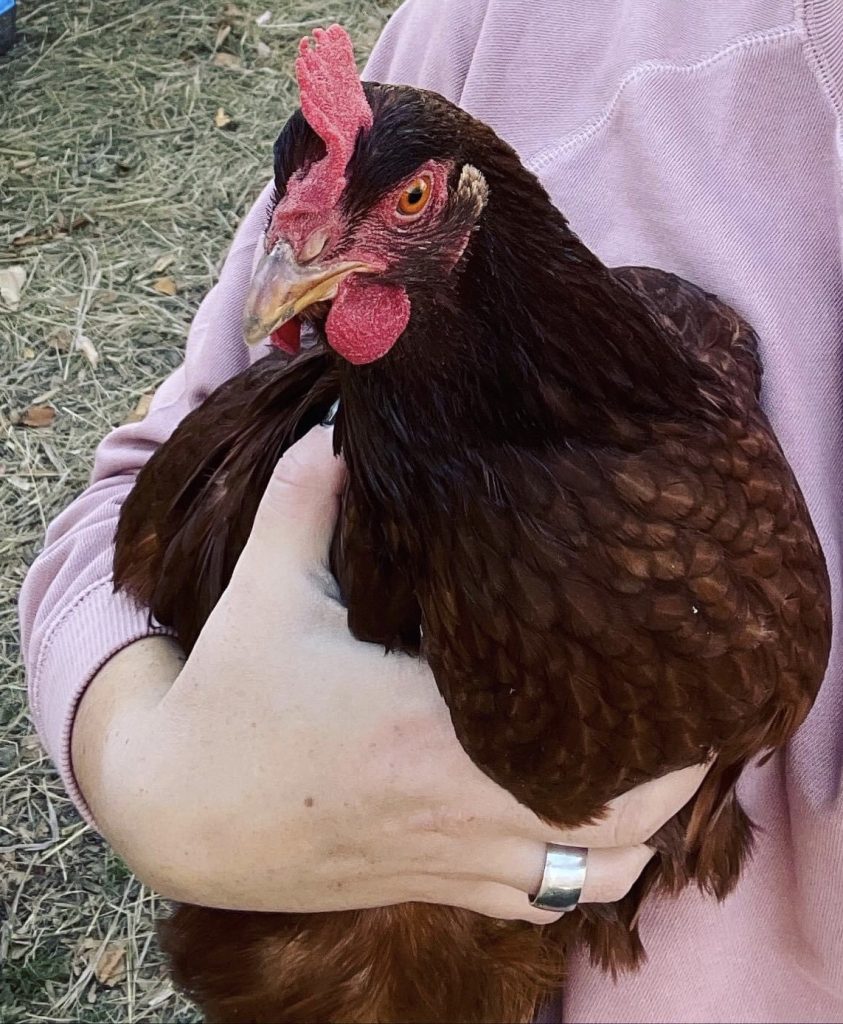 Sadly, yesterday, at the mouth of the neighbor's dog, Felicia met her demise. Her freedom cost her her life. Freedom does many times cost lives to secure. But Felicia didn't die fighting a noble cause. That isn't a parallel that fits here. My life and freedom, and my fight for setting captives free and healing the brokenhearted, do not parallel that of a chicken escaping the safety of her coop.

Yet, I will still miss watching Felicia enjoy her freedom, and feeling a connection to her in her quest for freedom without abandoning her roots of home.
Living Coram Deo
SDG!
~ Liberty
Join me on Facebook, Like & Follow my Freely Whole public page.