I'm sure beauty really is in the eye of the beholder. Color. Shape. Pattern. And beauty goes far beyond the sense of sight. To our other senses. Scent. Texture. Sound. Our Emotions can be triggered by any of these. Many things make something beautiful to us.
Today, I found beauty in paper. Now, you know I LOVE color. And I LOVE pattern. Like in the paper I made this Folio from about three weeks ago.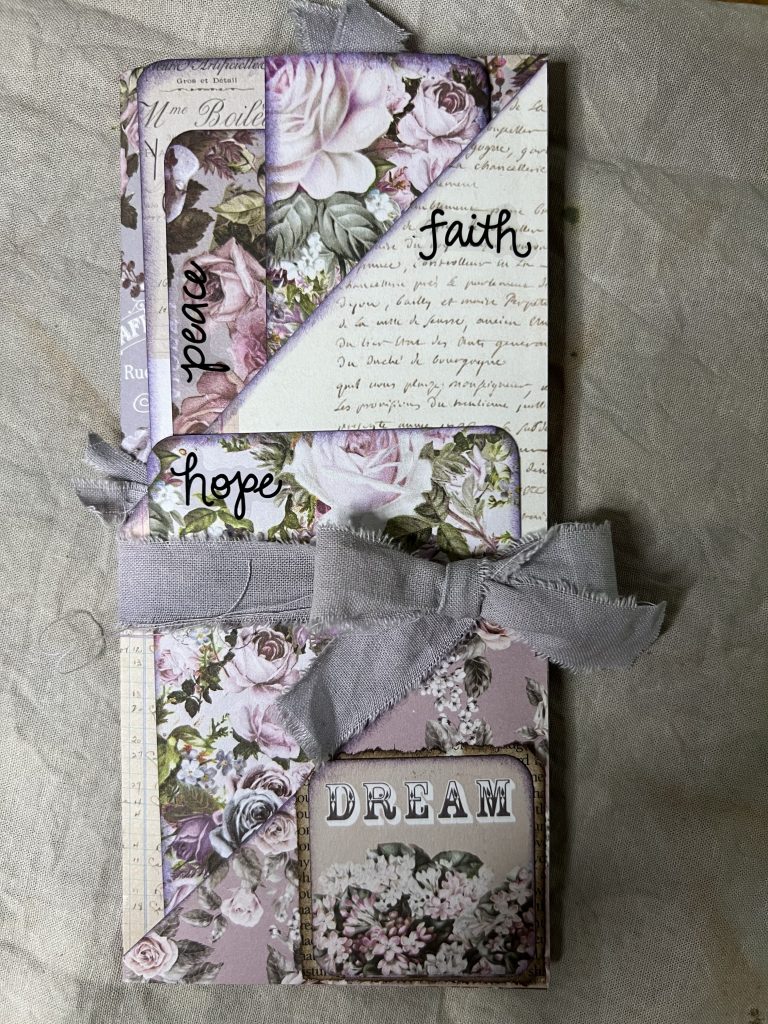 But today's beauty is found in an even more simple pleasure. It's still paper. But very little color or design.
I spent a little time yesterday dying paper. I didn't have enough time to get into a luscious rainbow of colors. So the fruits of my labor are a nice crinkly stack of "tea"-look dyed wood pulp.
Mixing up just the right shade of light tan, to get an aged, "yellowed" look. Which gave the skin of my fingers a more purplish hue. Spraying and dipping each plain sheet of white paper, then surrounding myself with the individual wet sheets, filling the room, taking their sweet time to dry. It was a rainy day, so no sun shiny outdoor rays to quicken the process.
I went to bed with the view of soggy wood pulp. I awoke to beauty!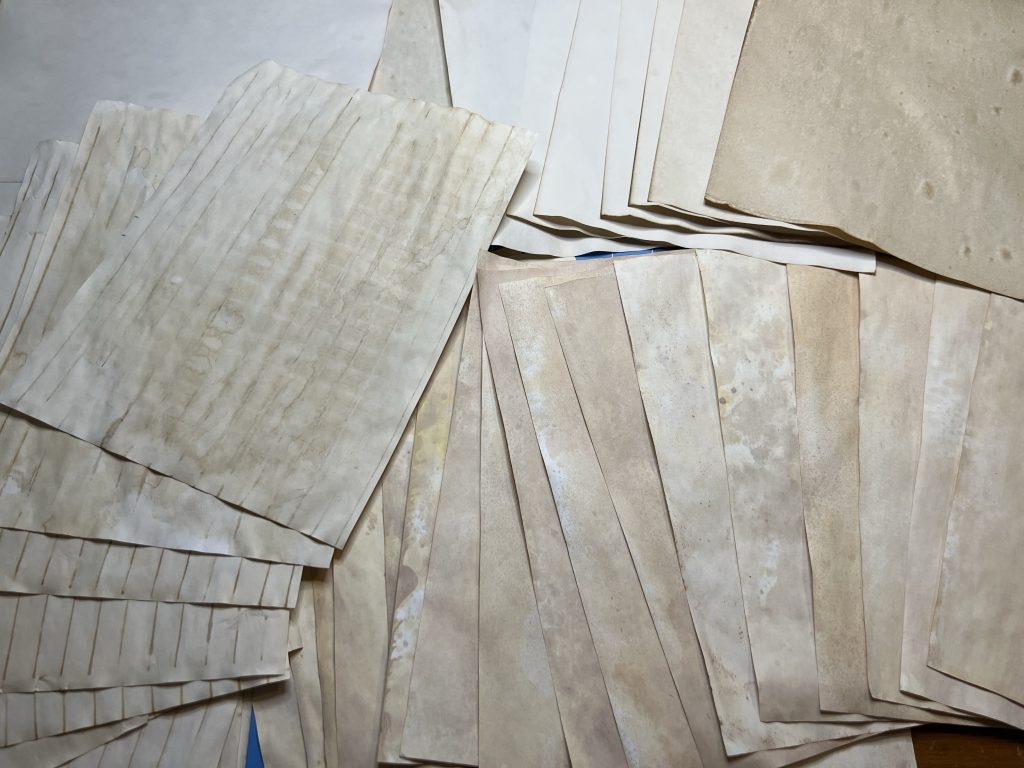 Each sheet unique. The color. Though drab, it is mellow and muted with interesting variations. The texture, crisp. The form, each with its own quirky wave. The sound, crinkly.
A joyful Journey into a moment of very simple beauty.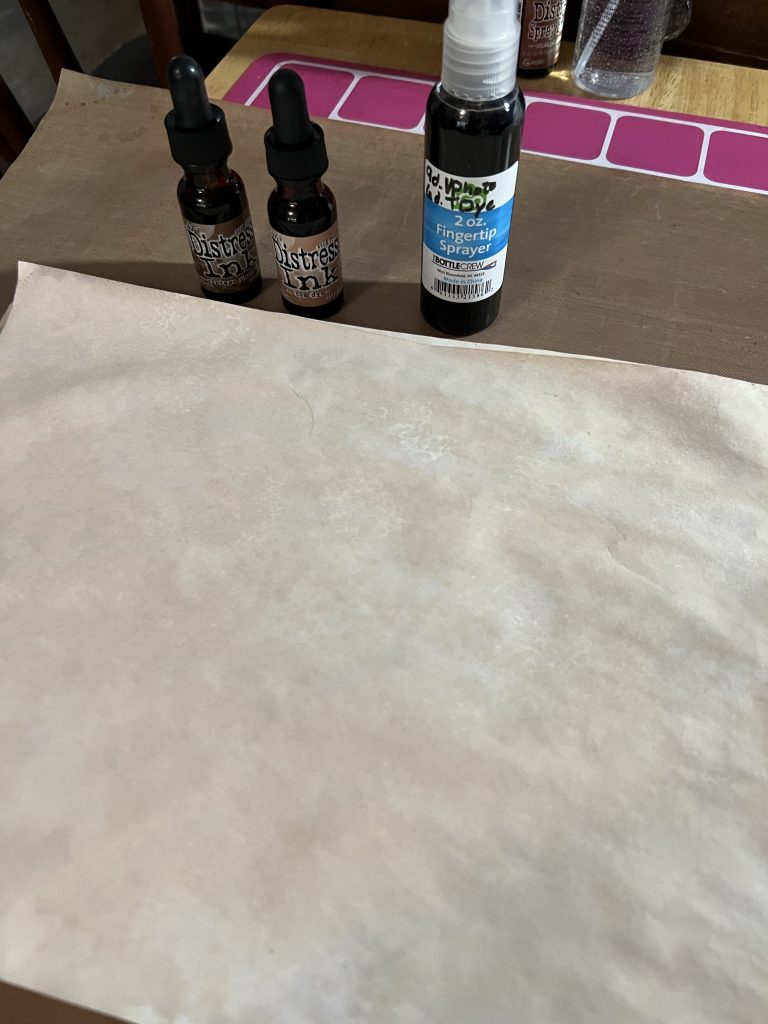 Try your own paper dying with re-inkers.
Create your own simple beauty.
Living Coram Deo & freely whole
SDG!
~ Liberty
Please consider supporting Freely Whole ministries. Your support helps me to continue to provide Soul Healing content, to empower you and others to live a life that is Freely Whole–in Jesus!
Subscribe to my email list in the sidebar and get notifications of future posts on this website.
Join me on Facebook, Like & Follow my Freely Whole public page.
To share Soul Care Creativity, join my Freely Whole Creative Community at MeWe or Facebook,
and Follow @FreelyWhole on Instagram and hashtag your creations #freelywholecreative