Journaling can be a hugely helpful tool in healing and self-care. Having beautiful journals to write in can bring a spot of brightness to our situation, that may be very dark, ugly, and painful. That is why I make journals for myself, and post so much about journal making. Not only is the creative process of making custom, artisan journals an outlet for our creativity, calming, and healing, but the finished, uniquely-made journal is a beautiful place for us to document our journey in life—the good as well as the bad, in our healing process.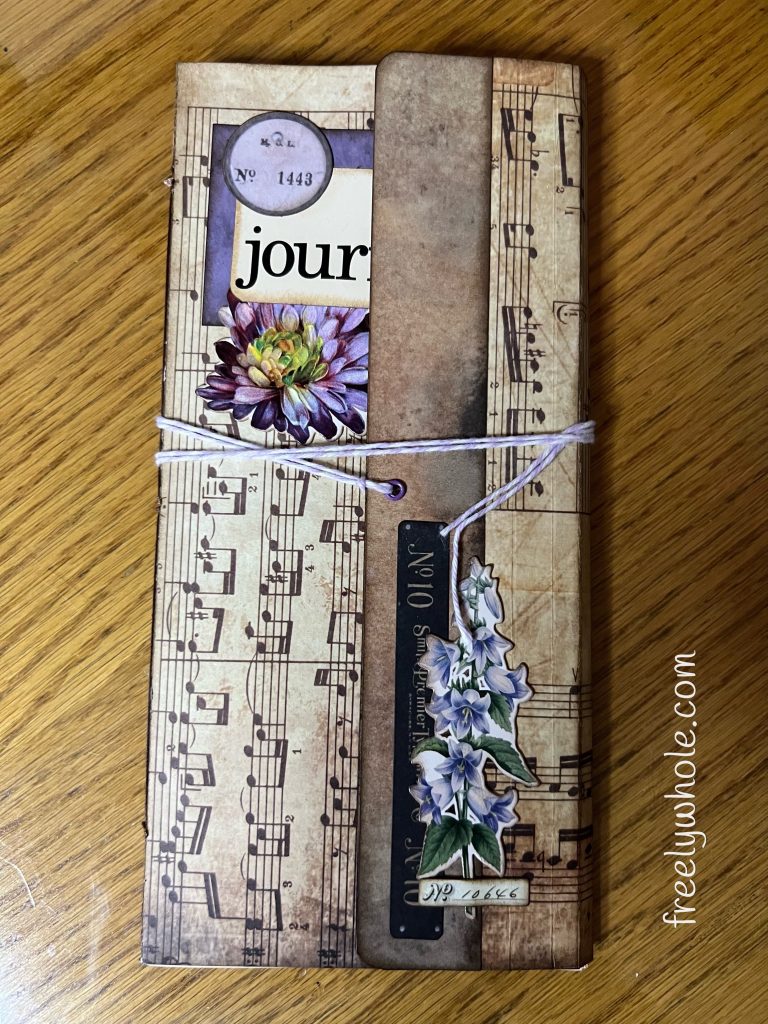 I love Traveler's Notebook sized journals. They are a shape and size that just pleases me. This one is a folio style with a wrap around flap.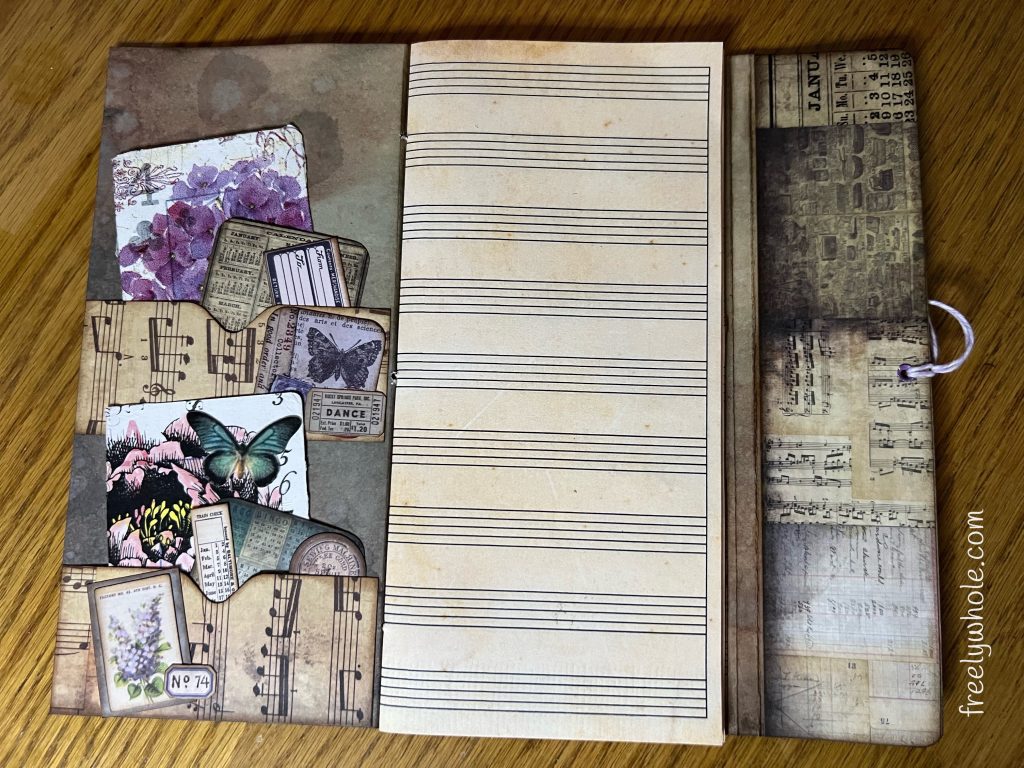 And pockets—inside and out, to put fun little extras in.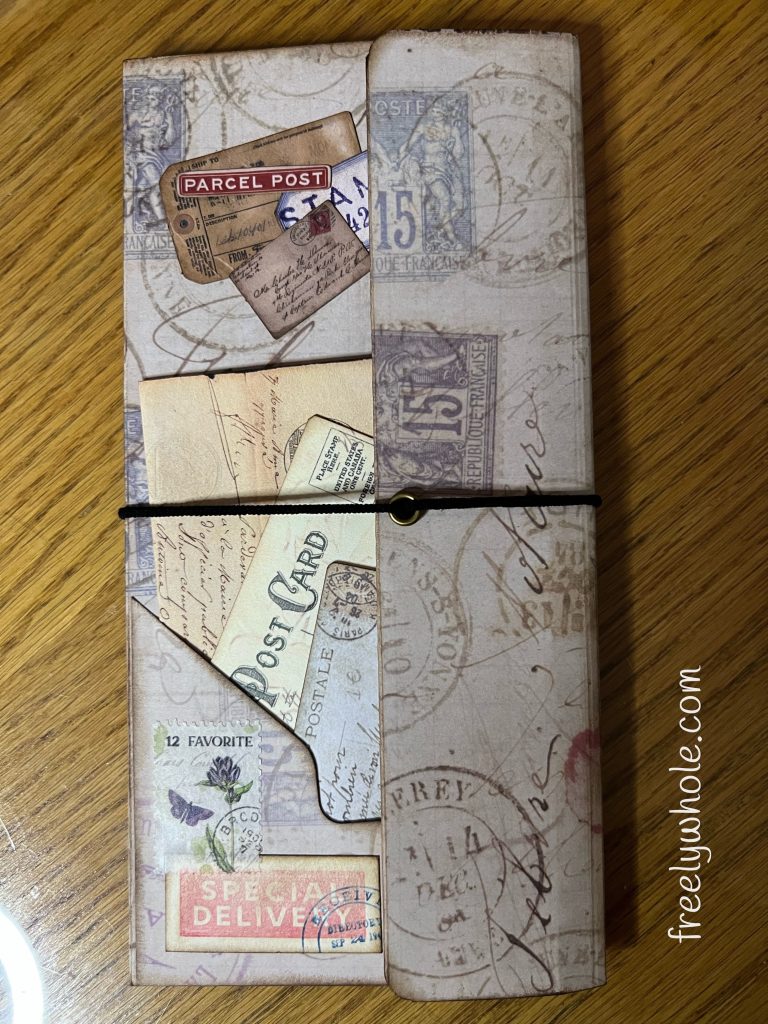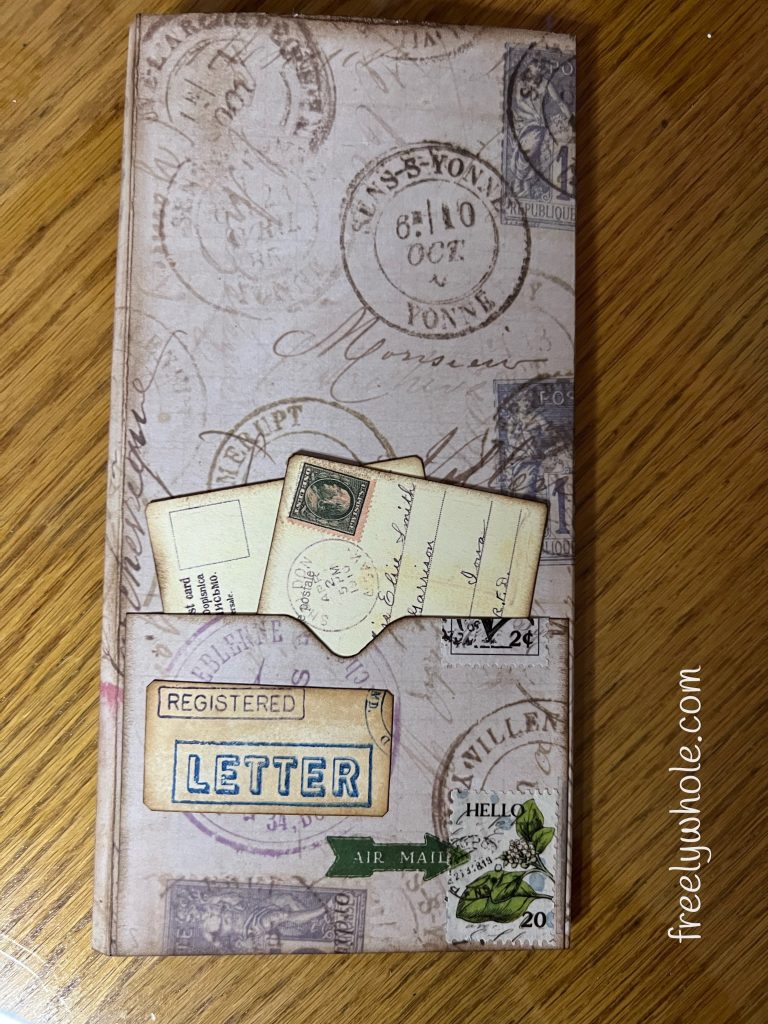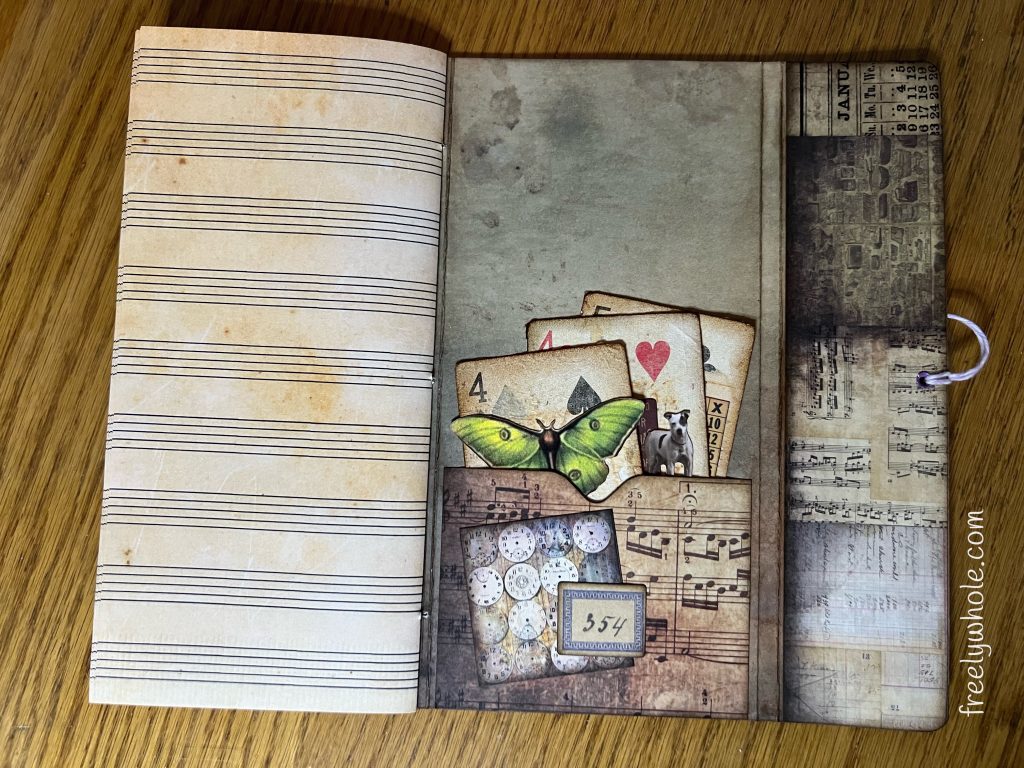 The supplies you need are:
1 sheet 12×12" double sided cardstock
Paper to make the journal signature
Ephemera/embellishments, etc. to decorate it with
Paper trimmer
Scoreboard
Glue/adhesive

See the video for the specific products I used and other optionals.
Join me in creating this TN Journal Folio, and share your results in one of our Communities. (Links below.)
Enjoy the journey!
Living Coram Deo & freely whole
SDG!
~ Liberty
Please consider supporting Freely Whole ministries. Your support helps me to continue to provide Soul Healing content, to empower you and others to live a life that is Freely Whole–in Jesus!
Subscribe to my email list in the sidebar and get notifications of future posts on this website.
Join me on Facebook, Like & Follow my Freely Whole public page.
To share Soul Care Creativity, join my Freely Whole Creative Community at MeWe or Facebook,
and Follow @FreelyWhole on Instagram and hashtag your creations #freelywholecreative