"Did you know that about half of divorces in the U.S. are for very serious reasons? (A pattern of adultery, physical violence, emotional manipulation and coercion, severe addictions, abandonment or neglect.) No one ever told us this.
"Shocking but true: We don't have a divorce crisis in the U.S. (The divorce rate is almost as low as it was 50 years ago. The high was in the 1980s.)
"We have a "marriage-endangering sin crisis." If every spouse stopped committing adultery, using violence or intimidation to get what they want, and stopped abusing drugs/alcohol, our divorce rate would drop like a rock." ~ Gretchen Baskerville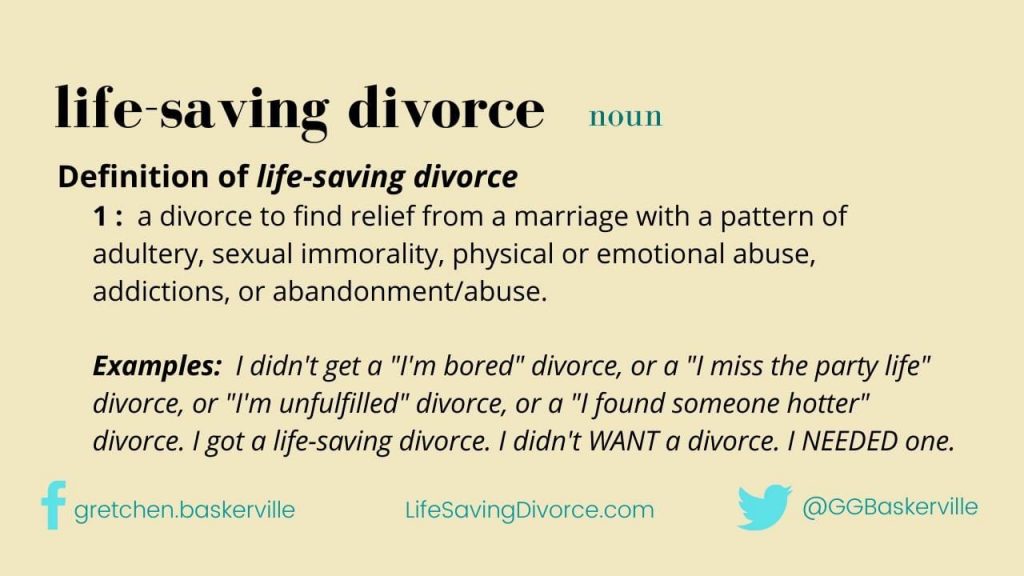 Gretchen's book, The Life-saving Divorce: Hope for People Leaving Destructive Relationships is available for Kindle — Free today, October 3, 2020.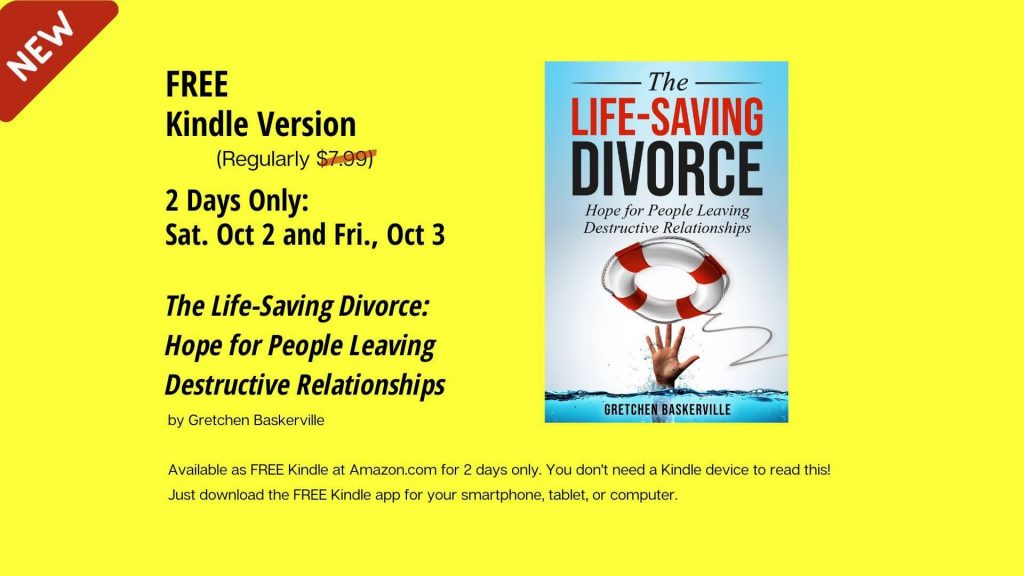 Liberty ~ freely whole