He is Risen! Risen indeed! This one event completely changed history, infinitely more than any other. It also completely changed my life—and perhaps yours too. It is the most important event in history—and in my life.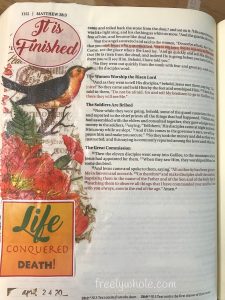 I've been enjoying creatively journaling this event in my Bible, every year. I've created a different style and look in each one. This year's Resurrection journaling was created with napkin collaging, stamping, and like my previous 2 entries, images from the Free Printable I designed.
Supplies needed for this page are:
Bible or Journal page—and Protection mat
Napkin
Collage Medium & brush/applicator
Water brush or small paintbrush
Background stamp
Archival ink
Optional: Date Stamp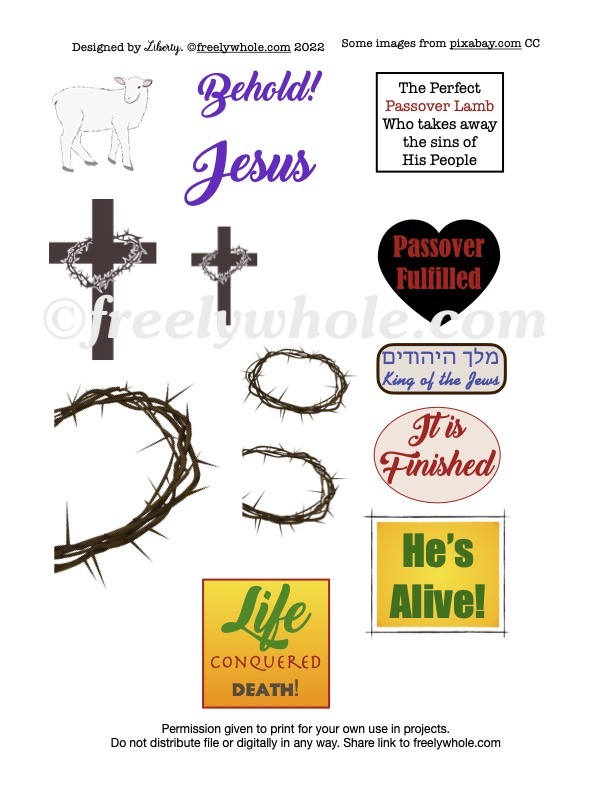 Grab your supplies! The video below is the complete tutorial for creating this page.
Whether you followed my design, were inspired by it but took it another direction, or journaled the Resurrection a completely different way, I want see your creations.
Subscribe and comment here. And, Join one of my Creative Communities and share your pics there: Freely Whole Creative Community at MeWe or Facebook. Also, Follow me on Instagram @freelywhole and use hashtag #freelywholecreative on your creations
#freelywhole #freelywholecreative #BibleJournaling #soulcare
Living Coram Deo & freely whole
SDG!
~ Liberty
Subscribe to my email list in the sidebar and get notifications of future posts on this website.
Join me on Facebook, Like & Follow my Freely Whole public page.
To share Soul Care Creativity, join my Freely Whole Creative Community at MeWe or Facebook,
and Follow FreelyWhole on Instagram and tag me in your creations #freelywhole