Let's get this out of the way before we start here. No, this isn't a fabric cover that you put over a pre-made journal you have.
This tutorial is for making a fabric cover for your hand-crafted eclectic artisan (or "junk") journal, you'll be making inside of it.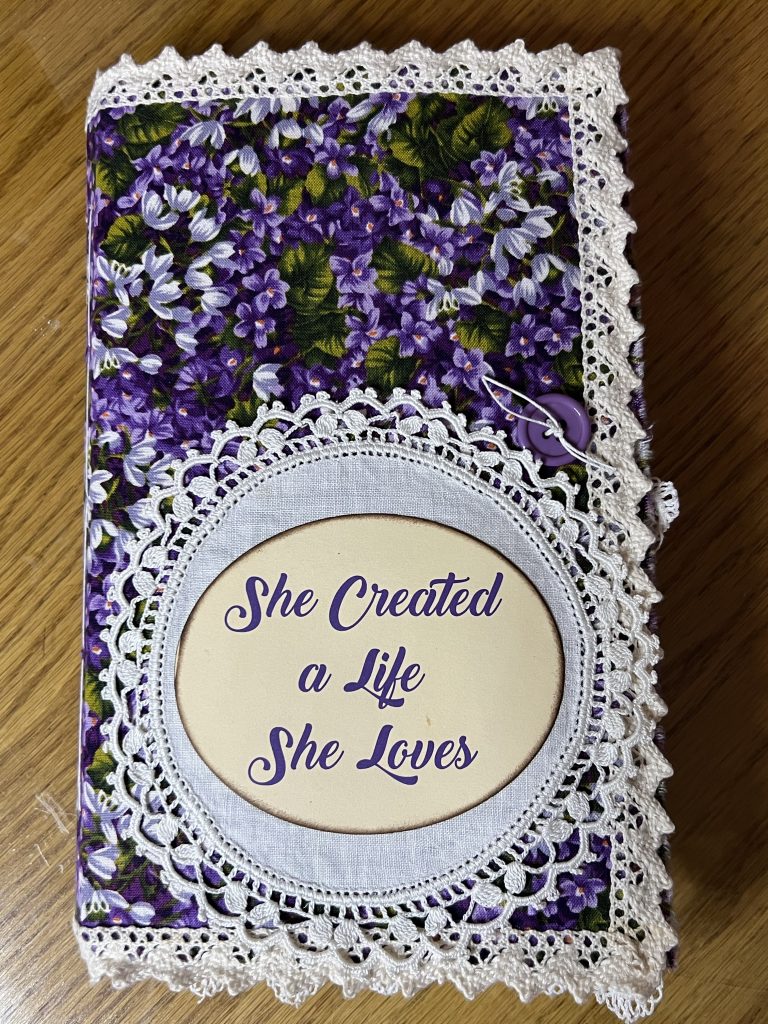 As someone who loves the feel and patterns of fabric, (even more than of paper,) fabric covered journals are my faves! And, if you know me much, you know purple is my favorite color. Add one of my favorite "mottos" and you've got a perfect cover for a hand-crafted eclectic artisan journal!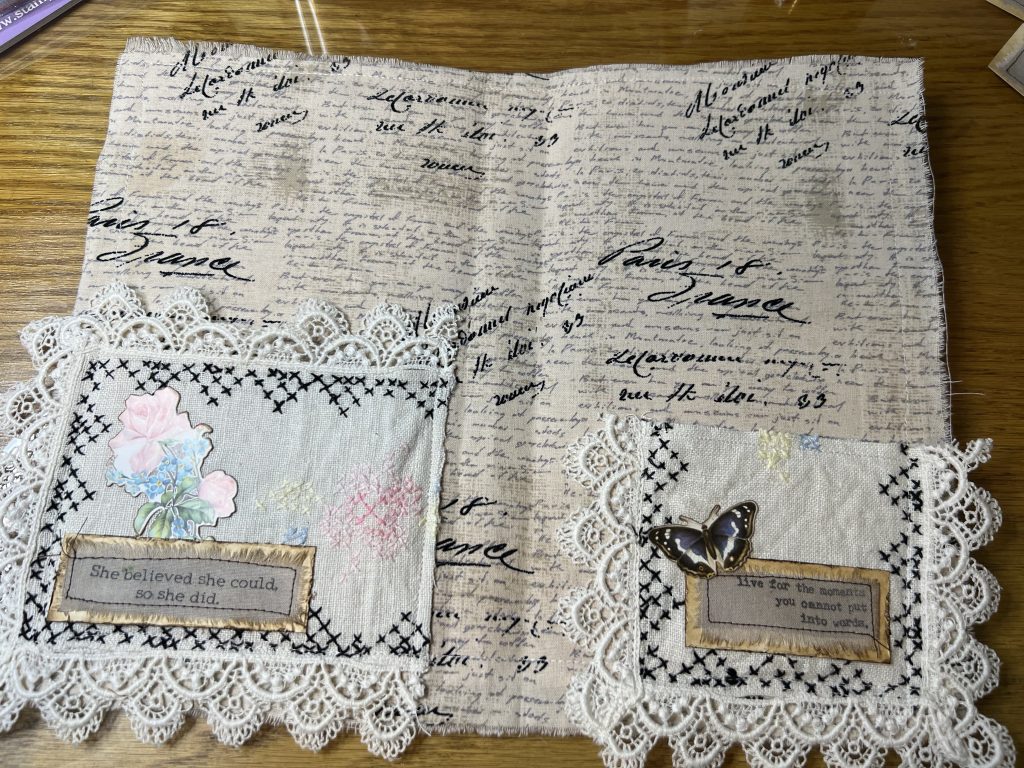 So, it's about time I post a tutorial for one way of making these.
Problem is, I didn't just sit down and video this like I usually do, talking you through the process. I did different stages at different times. Missed some video, so added in some stills, and a voiceover. So not my usual video tutorial, but all the instructions are there, and presented visually and auditorily.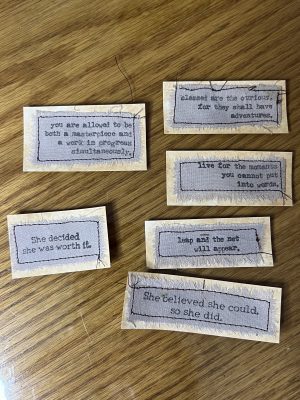 I did forget to tell you in the video that I stitched around the cover edges after gluing on the outside piece of fabric and letting it dry.
Enjoy this short video tutorial for making a fabric journal cover. The list of supplies is below.
Supplies:
9×12 mailing envelope 2 pieces of fabric, each at least 1" larger each direction than your envelope
Doily or other fabric for pockets
Doily or other fabric for front decoration
Labels: Light colored/ink dyed fabric, sayings stamps, Archival Ink, Distress Ink dyed card-stock. Instructions included in video.
Tim Holtz or other small embellishments
Front motto: Print out from computer, on cardstock. Oval die (and die cut machine.) Distress Ink
Button, thread and needle
Crocheted lace trim
Sewing machine and thread.
Distress Collage Medium— both jar and bottle
Scissors (and optional, Paper trimmer)
I'll be back with more tutorials for making the rest of this journal. Subscribe to not miss them.
If you make this, please share pictures of yours here in the comments or in one or more of my online communities. Links below!
Enjoy the creative journey!
Living Coram Deo & freely whole
SDG!
~ Liberty
Subscribe to my email list in the sidebar and get notifications of future posts on this website.
Join me on Facebook, Like & Follow my Freely Whole public page.
To share Soul Care Creativity, join my Freely Whole Creative Community at MeWe or Facebook,
and Follow @FreelyWhole on Instagram and hashtag your creations #freelywholecreative
Please consider supporting Freely Whole ministries. Your support helps me to continue to provide Soul Healing content, to empower you and others to live a life that is Freely Whole–in Jesus!