It's rare that I make cards with print-outs. I've got too big of a stash of patterned papers; and I love inking, stenciling, stamping and die-cutting. But occasionally I have a design in mind and printables are the perfect option.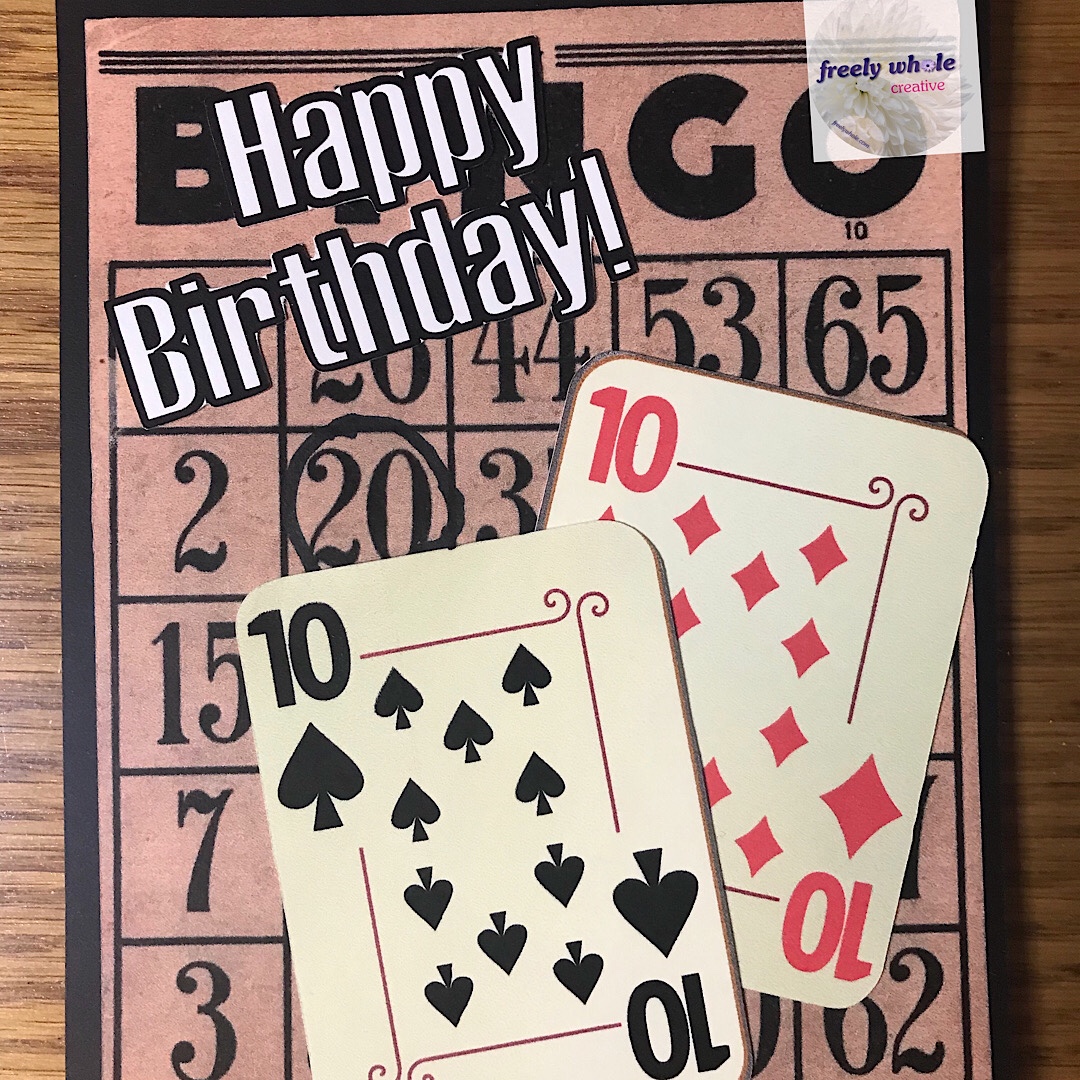 It's still a satisfying creative endeavor, but usually quite simple to actually make. Find, size and print the images. Cut them out. Yeah, that's the tricky part. There's a reason I hate fussy cutting. I can't do it. No matter how much I try and practice, I can't get a smooth cut. Therefore, my Brother Scan 'n Cut is a true God-send and blessing for my creativity. Perfect cuts.
Then cut any added layers, and prepare the card base. Next arrange all the pieces and adhere them together.
Finish the card with any stamping or additional die-cuts needed for sentiments or other finishing touches. Don't have the sentiment you want? Type it out in the font, size, and color you need. Print it out, and put the Scan 'n Cut (or your fingers) to work, then adhere it. Voila! All done!
Here's the video of the process, and more cards!
What cards have you made recently? I know you're making Beauty from Ashes! We want to see yours. Subscribe and comment here. Join one of my Creative Communities a share a picture there: Freely Whole Creative Community at MeWe or Facebook or follow me on Instagram, and tag me #freelywhole
Living Coram Deo
SDG!
~ Liberty
Subscribe to my email list in the sidebar and get notifications of future posts on this website.
Join me on Facebook, Like & Follow my Freely Whole public page.
To share Soul Care Creativity, join my Freely Whole Creative Community at MeWe or Facebook,
and Follow FreelyWhole on Instagram and tag me in your creations #freelywhole