This past weekend, my kids were all busy elsewhere and I was looking forward to some Creative Play time. I have some projects I'm wanting to work on, but I really just felt like playing. No end envisioned. No completed projects to figure out. No real thinking. Just play!
Making it a perfect time to work on backgrounds!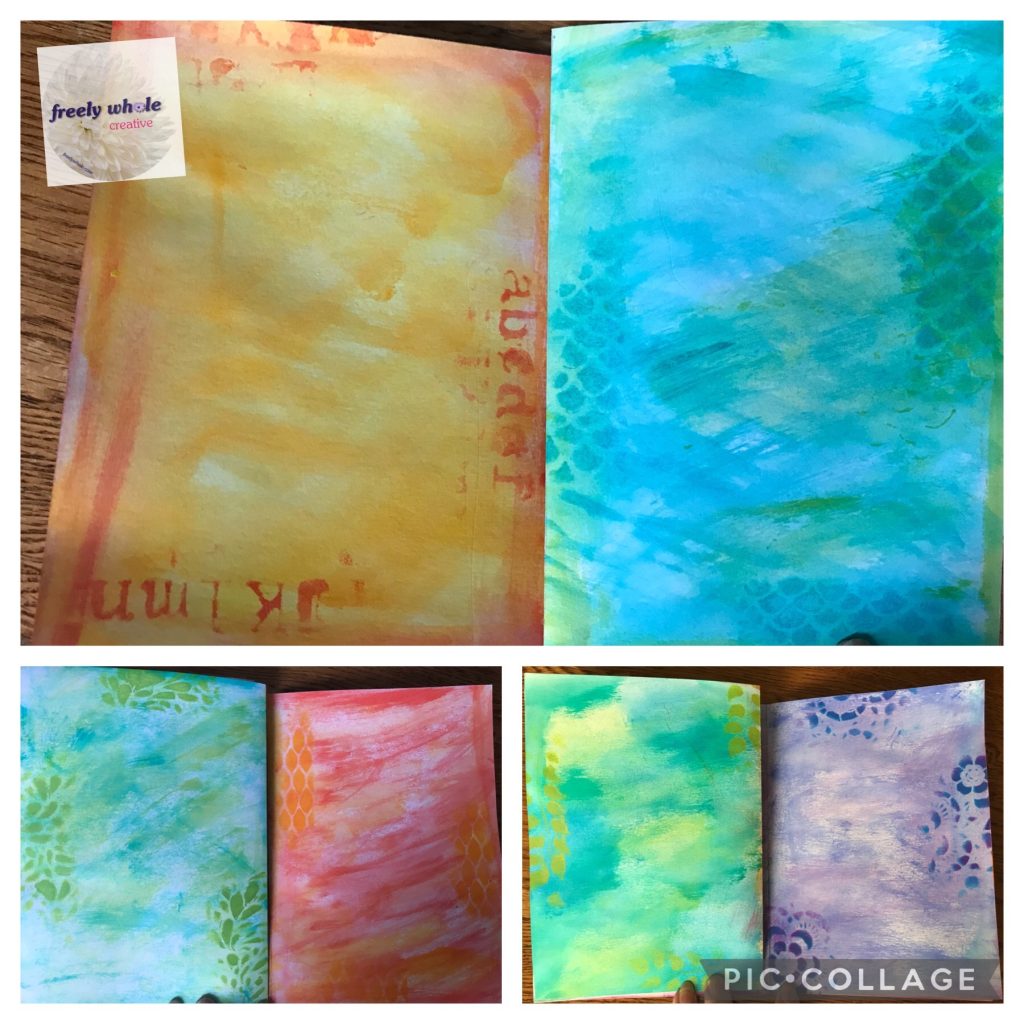 It's been a while since I've pulled out my Dylusions acrylic paints. I love them, but my go-to is usually ink pads, rather than paints.
So, out came the acrylic paints.
Paper towels/ dried out baby wipes, rewetted.
Mixed Media cardstock.
A few stencils.
And the play began! Simple. Carefree. Fun. Beauty from Ashes.
By bedtime I had 20 pages of backgrounds…
… ready to be used as starting points for other projects, another day.
It's time to play! Go make Beauty from Ashes, and share your creations with us at  our Freely Whole Creative Community at MeWe or Facebook or follow me on Instagram, and tag me #freelywhole
Living Coram Deo
SDG!
~ Liberty
Subscribe in the sidebar and get the future posts made on this website.
On social media, you can: Join me on Facebook, Like & Follow my Freely Whole public page.
To share Soul Care Creativity, join my Freely Whole Creative Community at MeWe or Facebook,
and Follow FreelyWhole on Instagram and tag me in your creations #freelywhole