After writing yesterday's article, after the unsettling of reading about all the discord, I needed to seek God's peace for my soul. His rainbow of promise. The promise that He is with us, that He sees, and He saves. Not the "rainbow" that the world is celebrating.
I needed some Soul Care and time with Him.
I took to my piano. Opened a hymn book. And began to tickle the ivories. The comforting words of those old traditional, solid theology, hymns filled my heart as I played. My soul was soothed. He, and His Truths, brought peace. I found rest where true rest is always found, in Him.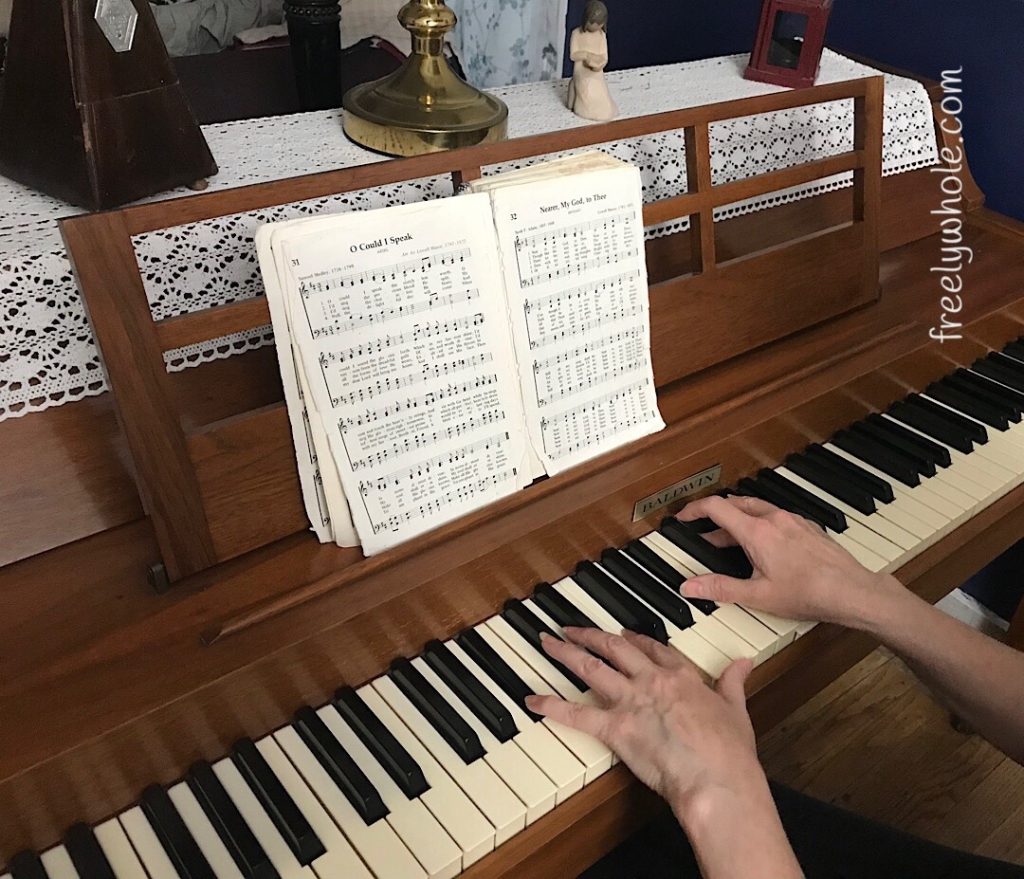 It is well with my soul!
When life around you is in disarray, what do you do to soothe your soul, and find rest in God? Comment below.
Living Coram Deo & freely whole
SDG!
~ Liberty
Please Subscribe to my email list in the sidebar to get notifications of future posts on this website.